Ed Sheeran Hits Back At Claims He's Getting A Fence To Stop Homeless People Sleeping Outside His House
16 April 2018, 11:01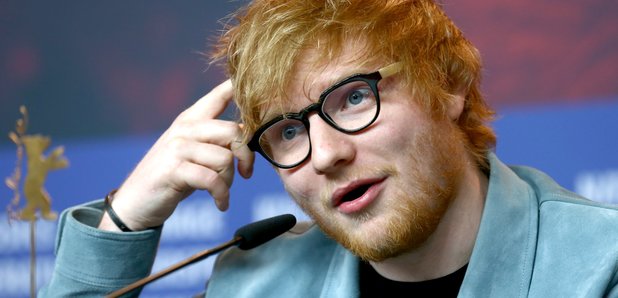 The star was horrified at the false claims.
If there's one thing that can't be disputed about Ed Sheeran, it's that he's one of the most giving celebs out there so it's no wonder he was horrified at tabloid claims that he was installing a fence to stop homeless people from being able to sleep outside his house.
Ed Sheeran's Security Guard Is The Real Winner Of Instagram
After Ed submitted plans for a 5ft railing outside his £8million property, a red top claimed that the reason for the barriers was to stop people sleeping on his doorstep, but the 'Thinking Out Loud' singer hit back on his Instagram Story.
He wrote, "Your story is b*****ks, I have done lots of work in the past for Crisis and Shelter and would never build railings outside my home for that reason. The reason was to keep the paps that you employ from being on my doorstep. Have a good day."
A previous application was for a fence with gates was denied by the council after some neighbours objected to it being "detrimental to the conservation area."
Planners at the local council are being recommended to refuse permission.
The original application had included the reason that the fence would be used for "preventing opportunities for rough sleeping", but Ed's spokesperson said, "This is a standard planning application, which was not written by Ed, and it is not reflective of Ed's views or feelings on homelessness."
His planning agent added: "We have sought to work with the council from the very start, yet we have been met with barriers."
We can totally understand why Ed would need protection from the paparazzi – it can't be easy trying to live your life with photographers camped outside your front door!
Our Brand New App Has All The Latest Ed Sheeran News You Need