Demi Lovato Had A HUGE Twitter Rant Over Minaj Shade: "I'd Rather Be Honest Than Fake As F**k"
5 May 2016, 10:47 | Updated: 5 May 2016, 10:55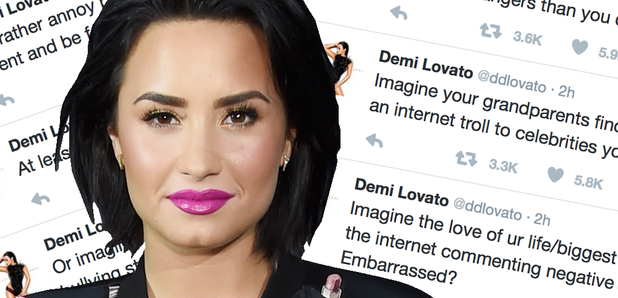 Demi has NEVER let loose like this. Cyber bullies beware!
Demi Lovato caused a fair bit of a stir this week with her honest shade-throwing incident over Nicki Minaj failing to tag her in a snap from the MET Gala - and then throwing her a stink-eye on the red carpet.
But it seems the fan reaction has touched a bit of a nerve with Demi and, clearly upset but the reaction to her light-hearted "shade", took to Twitter to post a LENGTHY rant about Internet trolls, cyber bullies… and saying she's "tired" of sharing her story with the world!
"Sometimes there's more to the story. Sometimes there's more s**t going on than you see," Demi began, in her lengthy Twitter posts. "Maybe you DON'T know every aspect of my life so maybe you shouldn't assume you know. Maybe I'm tired of sharing my story with the world.
"Maybe my midnight rants are a part of my bipolar disorder. Can't change being crazy. But you can press unfollow," she continued. "Or maybe I rant online because people assume they know things and their entitlement to know makes me feel obligated to defend myself.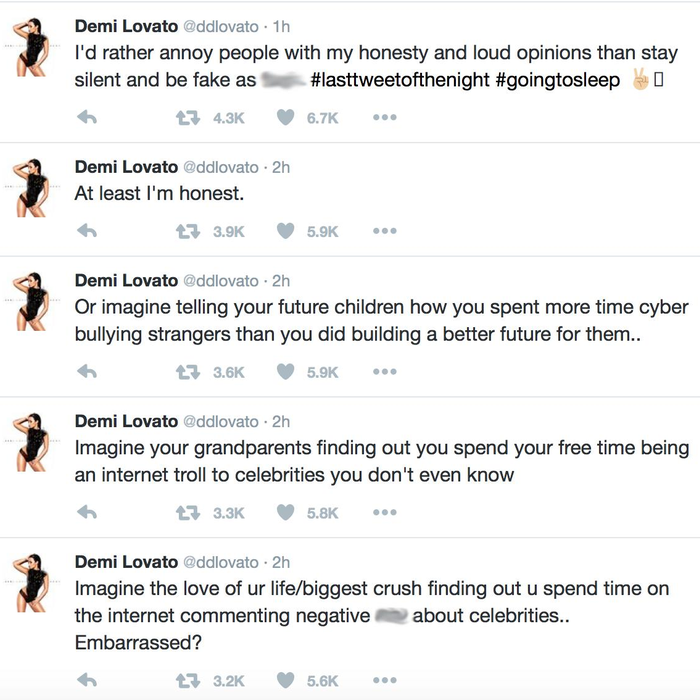 "Imagine the love of ur life/biggest crush finding out u spend time on the Internet commenting negative s**t about celebrities. Embarrassed? Imagine your grandparents finding out you spend your free time being an Internet troll to celebrities you don't even know.
"Or imagine telling your future children how you spent more time cyber bullying strangers than you did building a better future for them. At least I'm honest. I'd rather annoy people with my honesty and loud opinions than stay silent and be fake as f**k. #lasttweetofthenight #goingtosleep."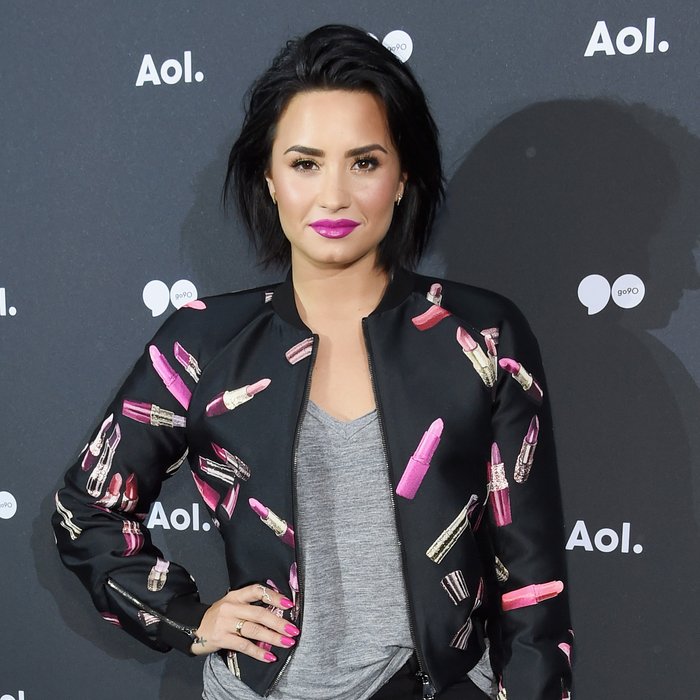 It all started when she walked the red carpet at the same time as Nicki Minaj and Jeremy Scott earlier this week at the annual MET Gala Ball in New York City, and ended up in an awkward photo-taking moment that ended with the rap star shooting a death stare at Demi.
After the show Nicki posted a picture of the three of them on Instagram - but failed to tag Demi - causing the 'Cool For The Summer' star to post a cheeky bit of shade about it on Snapchat.
You may also like...