Exciting! Demi Lovato Is Working On New Album With A "More Organic" Feel!
10 September 2014, 14:03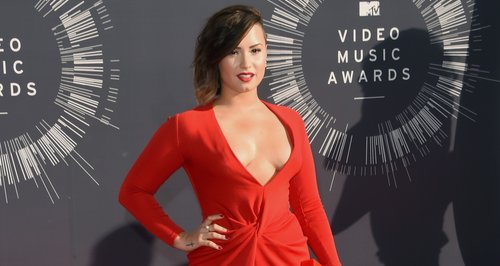 It's been over a year since Demi released any new music but the lady back in the studio working on album five!
It's all go in Demi Lovato's world right now – as well as kicking off her Demi World Tour and launching her own skincare range, Demi has revealed that she is working on her FIFTH studio album! Phew!
It's been over a year since Demi released her self-titled album 'Demi', but it looks like we won't have too long to wait for her next offering.
Demi told MTV, "I am working on a new album, I think that I'll be so extremely busy with the world tour it won't come out for a while, but I have started and have worked on some stuff that is really amazing and I can't wait for people to hear it."
And Demi is excited for when her fans can finally hear what she has been working on.
She said, "One of the most exciting parts about my entire life is creating music and listening to it over and over and over again and getting excited and thinking, 'What are people going to think when they hear this?' I'm ready to take it to a whole other level."
And what can we expect from the album? Demi says, "I don't like labeling myself."
"You know, it's funny, sometimes I'll say I want to make a more country album or I want to make a more rock album or I want to make an R&B album and it's like, I will never know until all the songs are on the actual album."
"Because what happens is I love all different types of music, I'm literally influenced by every single type of music there is. I'll never know until I decide which songs are on the album and it may be a compilation of different types and it may all just be pop or it may take on a life of its own."
Well that's cleared things up then… We can't wait to finally hear it!
You May Also Like…