Demi Lovato Defends Good Friend Miley Cyrus: "I'm So Happy For Her!"
8 October 2013, 10:21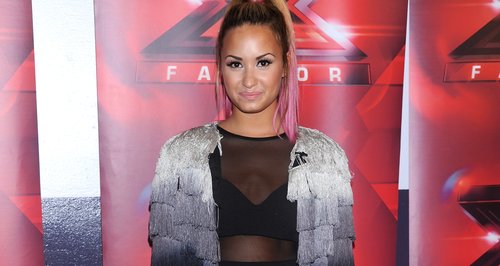 The 'Made In The USA' star says she doesn't think Miley should be judged by other people.
Demi Lovato has spoken out in defence of her good friend Miley Cyrus, and says she is "so happy" for the 'Wrecking Ball' star's current chart success.
The 'We Can't Stop' singer has been enjoying a lot of success with her song releases and new album 'Bangerz', but has courted controversy for her music videos and live performance antics.
However, fellow former teen star Demi says now is the time that Miley is figuring out where she wants to take her career, and says she doesn't believe the 'Wrecking Ball' singer should have to worry about what other people think of her.
"Miley has been one of my best friends growing up and so I'm happy for her," Demi revealed to Fox 31's Everyday this week. "She's doing what she wants to do.
"This is her time to break out and figure out what she wants to do in her career and her image and everything.
"I'm just happy seeing her happy because I love her so much," Demi added. '"She doesn't care what people think, nor should she!"
Miley Cyrus launched her new album 'Bangerz' this week while Demi Lovato released her self-titled record earlier this year.