Superstar DJ David Guetta's Back To Bring The Tunes To Capital's Jingle Bell Ball!
7 November 2018, 08:10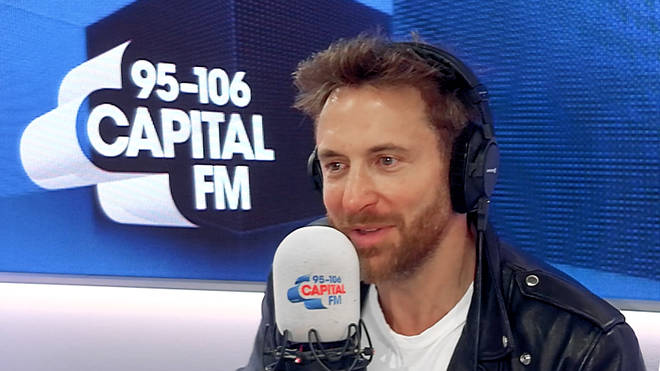 He stole the show in 2015, and David Guetta is back to get you dancing at the #CapitalJBB!
He's one of the world's biggest DJs and he's coming to perform for you all at Capital's Jingle Bell Ball with Coca-Cola... it's none other than David Guetta!
#CapitalJBB Line Up 2018 - Who's Going To Be Taking The Stage At The Jingle Bell Ball?!
Yep, we announced this HUGE star as a #CapitalJBB performer on his birthfday - what a way to celebrate, huh?
David last performed at the Jingle Bell Ball back in 2015, and he's buzzing to perform for all of you again... mainly because that was the moment his son realised he was cool!
He revealed, "Listen, I still remember when I played it was so crazy and it was a moment of pride with my kids. Because my kids see me as a dad so I'm not that cool obviously and you have all those artists and then they realised that when I played, my son was like 'Daddy, you smashed it! It's crazy and the reaction was even bigger than the other ones, it's crazy.'
"I was like 'what, you always thought that I was a loser, what's the problem here? It's funny because I'm the dad he doesn't see me as one of those artists, you know? He was so proud and of course parents like that."
David will be taking the stage on Saturday 8th December, alongside the likes of Rita Ora, Ellie Goulding, Liam Payne and more.
It always goes OFF when we have a superstar DJ take the stage - and we're already counting down to David Guetta's #CapitalJBB set!
Capital's Jingle Bell Ball 2018 Is Back – How To Buy Tickets & All The Info!