Kim Kardashian Fires Shots At Taylor Swift AGAIN By Posing With...Calvin Harris!
25 July 2016, 11:17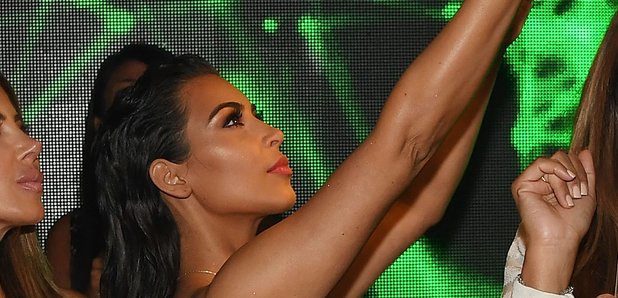 When JLo throws a party you know it is going to be special. But nobody saw this coming...
If you haven't been following the Kanye West vs Taylor Swift feud for the last few weeks (well years really), then you probably haven't looked at your phone for a VERY long time.
The intense rivalry kicked off once again when Kim Kardashian posted a video of Kanye asking permission from Taylor to use some controversial lyrics in his single 'Famous'. And since then it has been a no holds barred slobber-knocker.
This weekend however, Team Kanye scored a point after Kim Kardashian was snapped with her ex...Calvin Harris, ooooh.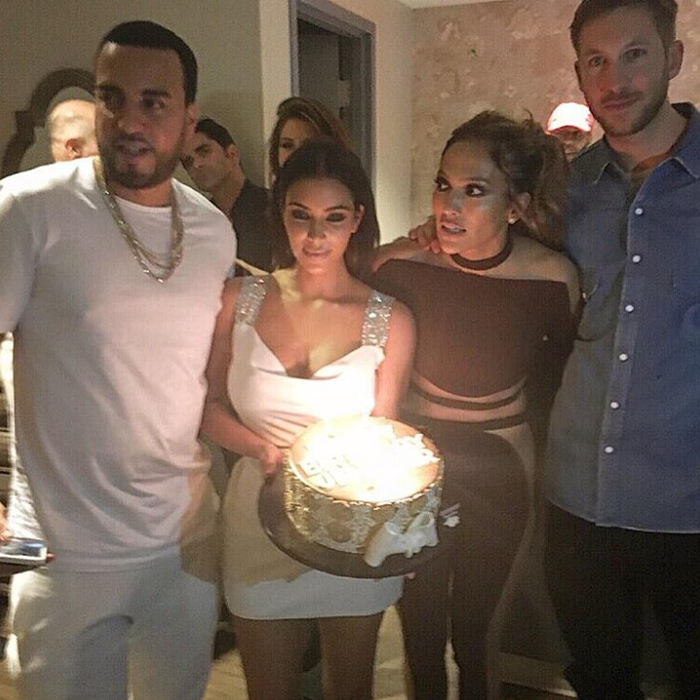 The pair were seen chatting at JLo's 47th birthday party and took time to pose for this snap found on French Montana's Instagram account.
JLo rocked a sweet outfit showing the rest of the party-goers where all eyes should be...
The birthday lady even had time to record a little video with the Scottish DJ...aww don't they all look so happy!
You may also like...