Calvin Harris: 8 Times He Had It TOTALLY 'Under Control' In 2014!
29 December 2014, 10:01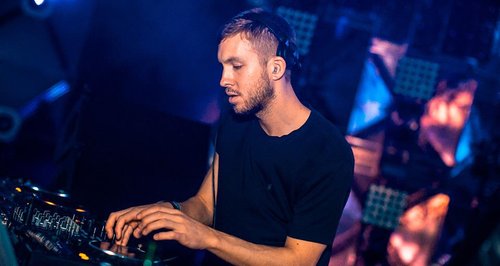 From a mind-blowing set at our Summertime Ball, to becoming a model for Armani, Cal has DEFINITELY had the best year ever!
With ANOTHER number one album under his belt, a slew of hit singles on the Vodafone Big Top 40 chart and just generally being HOT, we've managed to whittle down Calvin Harris' best moments of 2014 to our top 8!
1. He dropped another MASTERPIECE of an album!
'Motion' is Calvin's fourth studio album, and went straight to the top of the album charts when it was released in October.
We could ramble on about how amazing every track is, from the former Big Top 40 number one 'Blame' with John Newman, to the HUGE anthem 'Summer' - but instead we'll just shout about how relieved we were that it featured another collaboration with Ellie Goulding!
'Outside' has to be one of the best dance tracks of the year!
2. Unsurprisingly, he won a few more awards!
Obviously being nominated for 'Best Male' at the Capital Loves 2014 awards is one of Cal's career highlights! But aside from our own accolades, he also scooped up nods at the MTV EMAs and the American Music Awards! He was even nominated for a BRIT award!
Well done Mr Harris!
3. It's no massive surprise, but he became the best paid DJ in the world!
When you're such a hot talent, everyone wants a piece of you!
Thanks to a year of massive gigs and personal appearances around the world, Calvin amassed a HUGE £40 MILLION fortune this year!
Yowza!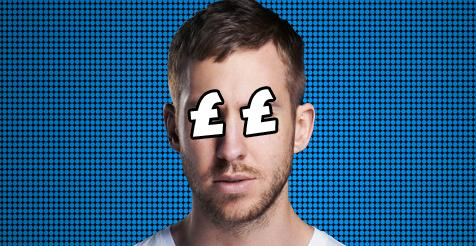 4. He kick-started the BIGGEST party this summer!
Back in June, 80,000 screaming hit music fans descended on Wembley Stadium for Capital's Summertime Ball with Vodafone!
We wanted to make sure that this was one day to remember, so who better to get everyone in the party mood than Mr Harris?
Just watch Calvin's set in full and try sitting still - we dare you!
5. Let's be honest, this was the year he got BUFF!
Just look at him!
From his ice bucket challenge pictures, to his numerous topless photo shoots, this was the year Calvin definitely bumped himself to the top of our list!
JUST LOOK AT HIM!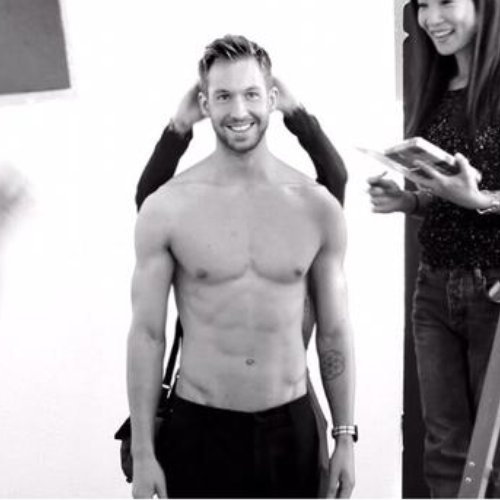 7. He became a model for Armani...
... and NOBODY was asking why.
That chiseled jaw, this washboard abs and glorious pecs!
#Swoon!
7. He became a total babe-magnet!
It wasn't just Rita Ora that was left a little heartbroken by Calvin in 2014 - we died a little bit when we saw his latest squeeze!
Underwear model and all-round stunner Aarika Wolf popped up on Calvin's Instagram feed after the video shoot for 'Blame'.
Imagine if those two have kids, that's some seriously good DNA right there!
8. Let's be honest, he's LOADS of fun!
Not only is his music guaranteed to put you in a good mood, the chap himself can manage it too!
One of our favourite cheeky Calvin moments HAS to be his epic photobomb back in the summer!
BONUS! Calvin's BEST hits in our exclusive #CapitalMixtape
Weekend sorted!
You may also like...