WATCH: First Lady Michelle Obama Dances To 'Uptown Funk' With Ellen DeGeneres
16 March 2015, 10:43
Ellen and Michelle Obama Break It Down
06:29
Yep, that's the First Lady of the United States pulling some AMAZING moves to Mark & Bruno's hit.
We knew First Lady Michelle Obama was a pretty cool lady, but we didn't know she had moves THIS good!
Michelle stopped by The Ellen Show last week for chat about their healthy living campaign Gimme 5, and couldn't resist busting out a move to Bruno Mars and Mark Ronson's 'Uptown Funk' alongside Ellen DeGeneres.
And she MORE than held her own with the audience loving every minute, as US President Barack Obama's lady showed why she may just be the coolest First Lady in US history.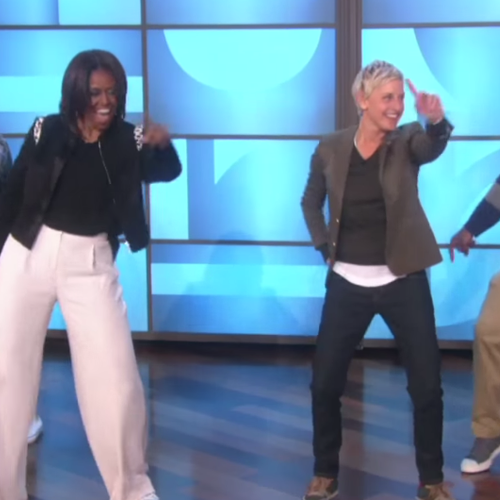 You may also like...