Beyoncé And Jay-Z Posed With Lookalike Twins During The First Night Of Their 'On The Run II' Tour
7 June 2018, 10:33 | Updated: 7 June 2018, 11:59
Beyoncé and Jay-Z confused everyone on the first night of their joint tour by posing with twin babies that weren't actually theirs!
The time is finally upon us, Jay Z and Beyoncé kicked off their joint tour, On The Run II last night in Cardiff and bizarrely, the couple managed to fool the audience by posing in the VT with two twin babies- that weren't Rumi or Sir.
Everyone Missed This Detail In Beyoncé's Coachella Performance - And It's Next Level Extra
Beyoncé and The Twins pic.twitter.com/VtXuPCk2xq

— BΣYΦNCΣ HUB (@theyoncehub) June 6, 2018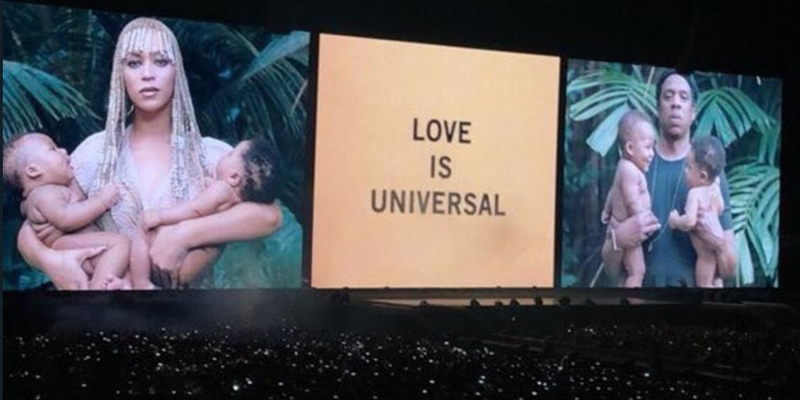 Picture: Twitter
Yeah, we're confused too. After Beyoncé posed with them straight after their birth in the infamous Instagram photo that got millions of likes, people assumed they'd be happy to show their faces again, but apparently not.
Picture: Instagram

With a nod to that Met Gala incident, the pair descended onto the stage in an elevator and they revealed to fans in a video that they renewed their wedding vows, showing footage from the ceremony (where they appeared as their real, genuine selves) accompanied by the words 'this is real love'.
Whoever those twins are, they've started off life in the arms of Beyoncé and starring on a world tour, they're really doing it right.
Download Our Brand New App For All The Latest Bey And Jay News