Beyonce: 9 Ways You Know You're A True Member Of The #BeyHive
20 January 2015, 15:47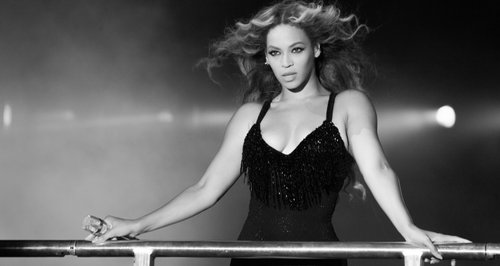 Beyonce and her loyal fans are contenders in #BestFans2015 - find out how you know you're a true member of the #BeyHive!
Beyonce is one of the longest-serving artists up for the chance to win the title of #BestFans2015 - her loyal army, the #BeyHive, have the chance to win this coveted title for Queen Bey!
From the early days in Destiny's Child to her sassy '7/11' flavour now, Beyonce's appeal has grown and grown over the years. One Direction have bagged the top spot for two years in a row, but can Beyonce knock them off the top spot in 2015?
Here's how to tell you're a member of the #BeyHive for life...
1. When Beyonce dropped her surprise album overnight, this was pretty much your reaction
2. You tried to recreate this photo, but unlike Bey, you couldn't stop grimace from how FREAKING COLD it actually was.
3. You have, at one point or another, given yourself a pretty serious case of whiplash from copying Beyonce's hairography. Ouch.
4. You're still hoping Beyonce might adopt you one day, so you too can have Blue Ivy's AMAZING life. And rock incredible coordinating Halloween costumes with Bey, obvs.
5. This is now your default way of walking. Strolling seems so mediocre, somehow.
6. You know this is the way to deal with all your problems
RT @brithoward: I want T Nasties hoodie so badddd #beyhive pic.twitter.com/kRVqb56gyY

— BIG MAMA. (@HUMonTHESE) January 4, 2015
7. When someone doesn't get why you love Beyonce, you're all like:
8. Everything about her is #GOALS, and you've been in the gym seven days a week to sculpt yourself a pair of those killer pins.
9. And you know who the REAL queen of twerking was, WAYYYYYY before Miley.