Fans Think They Know What Beyoncé's Planning To Call Her Twins Based On This Theory
9 March 2017, 11:15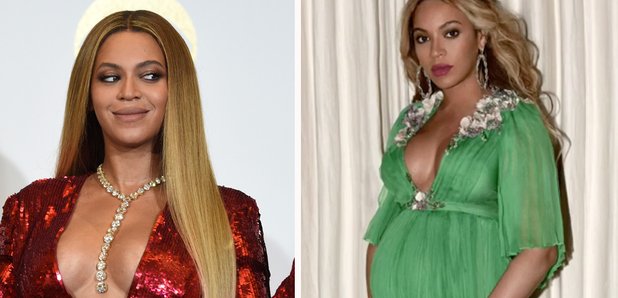 Is Bey giving us secret hints?!
As if the thought of Beyoncé bringing two more little people into the world wasn't exciting enough, we're already waiting with bated breath to see what unusual names she comes up with for her new twins… but some fans think they might already know.
Yep, according to some of the #BeyHive, she's been sending signals all along through her clothing, just like she apparently did when she was pregnant with Blue Ivy.
According to some of her fans, Bey wore a lot more blue clothing before naming her first child Blue Ivy… and during this pregnancy she's been rocking a lot of green hues and the odd red number.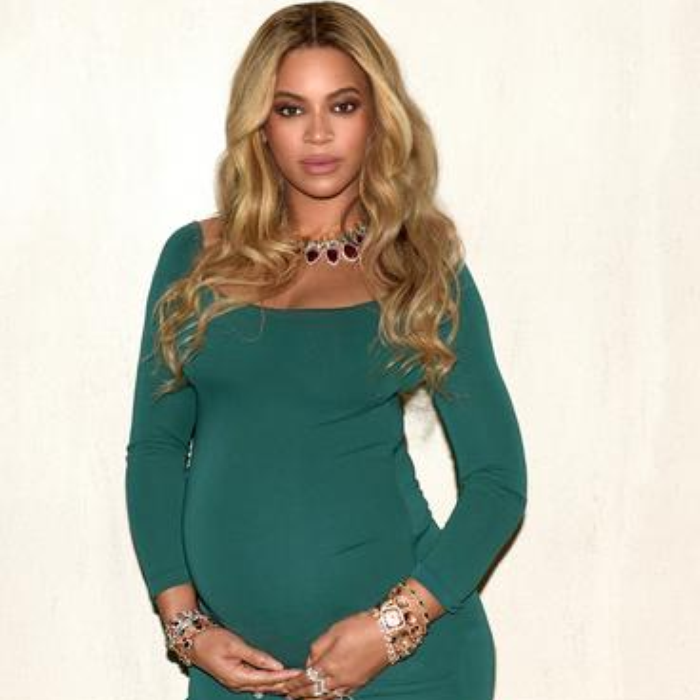 The speculation is rife that she might go along the lines of 'Jade' or 'Emerald' or possibly even 'Ruby':
my roomate: "what do you think beyonce is going to name her twins? green? that's what this picture (beyonce in a green dress) suggests"

— multi-med manic (@ayobaio) March 9, 2017
Currently speculating Beyonce baby name for twins! I think I've cracked the code

— TheGayBestie (@IamSebastien) March 9, 2017
Beyoncé gonna name one of the babies Emerald WATCH !

— sav (@teelee__) March 9, 2017
watch #Beyonce name the twins shades of green... you heard it here first.

— Marcela Paguaga (@MarcelaPaguaga) March 9, 2017
Beyoncé in all this green ..man what she tryna tell us ?

— Donielle DeWitt (@MyNameIs__DNICE) March 8, 2017
People think Beyonce 's been only wearing green cuz she's gonna name the babies Emerald and Sage

— Olwethu-Thando Klaas (@Lady_Crunk) March 8, 2017
Beyoncé with the name themes : A COLOUR AND A FLOWER BLUE IVY EMERALD ROSE SCARLET LILY

— JackieSnacks (@jackiesnacks_) March 8, 2017
Beyoncé wearing all this Emerald and Ruby.. if she name these babies Emerald and Ruby I don't think I could forgive her

— Midge (@_MentionMoi) March 8, 2017
Beyoncé is gonna name on the twins green clearly

— Autumn (@AccioAuty) March 8, 2017
Anyone else realised the blue green and red outfit theme that Beyonce has been going for. Baby name hints??

— Chloe (@HiiamChloe) March 8, 2017
I feel like Beyonce is having twin girls & is gonna name them something like Emerald & Ruby

— Marybeth Coughlin (@marebear_xoxox) March 8, 2017
@Beyonce is gonna name her babies something to do with green I stg before blue she wore all blue now she's wearing all green

— Rylie (@ryliefallon) March 8, 2017
Beyoncé and Jay Z have stayed tight lipped about any potential names, but we're looking forward to finding out what they've come up with for the Carter twins this time round.