WATCH: Ariana Grande Wowed With Her Rendition Of Wicked's 'The Wizard and I'
30 October 2018, 09:48 | Updated: 30 October 2018, 10:01
Ariana Grande amazed viewers at NBC's A Very Wicked Halloween special, with her rendition of 'The Wizard and I'.
Ariana Grande joined original Wicked castmembers, Idina Menzel and Kristen Chenoweth, to perform on the A Very Wicked Halloween special.
During the televised special, the 'God is a woman' sensation performed an astonishing rendition of the musical's 'The Wizard and I', dressed entirely in green.
> Ariana Grande's Natural Hair: Here's What Her Curly Hair Looks Like
The 25-year-old took to the stage and belted out the Broadway song, as the audience had to practically pick up their jaws from the ground.
Ariana has had a strong history with theatre, having performed in the likes of Annie and The Wizard of Oz, when she was younger, as well as Hairspray Live! more recently.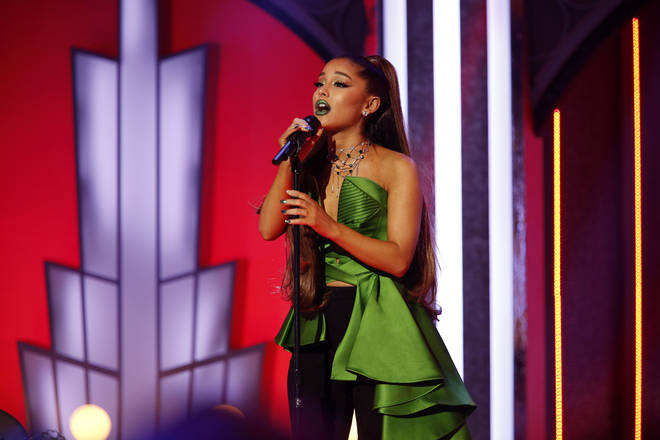 > Want Tickets To Capital's Jingle Bell Ball Before Anyone Else? Download Our App Now To Access Pre-Sale!
This is proof that Ariana Grande can do anything. Including defying gravity.