Ariana Grande & Pete Davidson's Relationship: The Couple's Most Iconic Moments So Far
3 July 2018, 14:17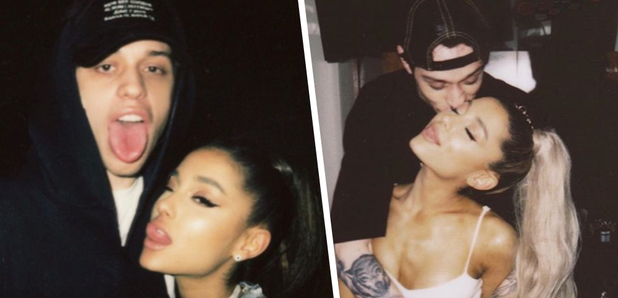 They're funny, talented and gorgeous... Ari and Pete truly are THE couple of 2018 that we're all here for.
Ariana Grande and Pete Davidson's relationship is flooding everyone's timelines with everything from matching tattoos to their love of all things Harry Potter. With the pair now engaged, we figured it would be a good time to put the couple's most iconic moments in on place.
> Download our app to keep up to date with ALL your Ariana Grande news!
Prepare for all the deets on pop's mushiest relationship...
Ariana and Pete are spotted at Harry Potter world in their Slytherin cloaks.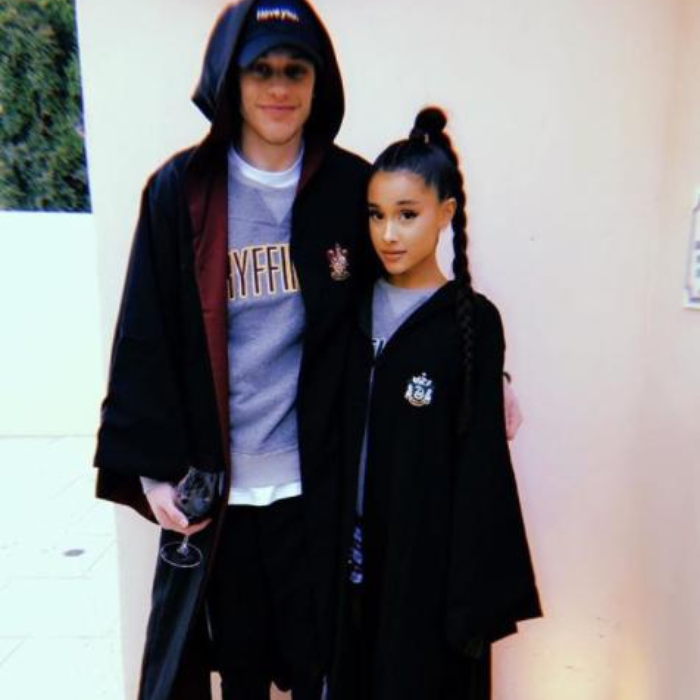 PIC: Instagram
As dates go, chugging down some butterbeer and shouting wingardium leviosa at one another is probably as close as you are ever likely to get to actually being Ron and Hermione. Although the pair met on the SNL set, it was these Potter pics that finally confirmed the two were together for realsies.
Ariana and Pete move in with one another.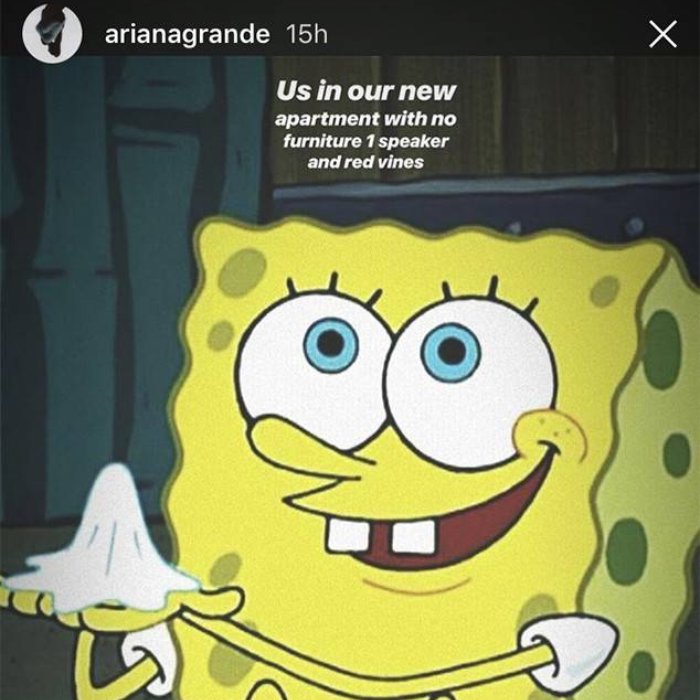 PIC: Instagram
In true millennial style, Ariana announced that they'd moved in together using a picture of SpongeBob Squarepants. The caption read "Us in our new apartment with no furniture, 1 speaker and Red Vines." Cute.
Ariana and Pete get matching tattoos.
Those tattoos Pete Davidson got for Ari are real: The tattoo artist posted about it on his feed and story pic.twitter.com/3w0grTa5yQ

— Bobby Caruso (@BobbysByline) June 2, 2018
You know a relationship is serious when those matching tattoos begin popping up right? That's exactly what happened with Ari and Pete; the pair debuted matching cloud tattoos as well as Ariana getting the numbers '8418' inked on her foot. '8418' is the badge number of Pete's late father and firefighter who died in the 9/11 terrorist attacks.
Pete's other tattoos include Ari's famous bunny ears as well as her initials on his thumb.
Ariana and Pete's engagement.
HAHAHAHAHAHH HES BEEN BRIEFED

— Ariana Grande (@ArianaGrande) June 12, 2018
Surprise! As nonchalantly as you'd like, Ariana confirmed the pair were engaged whilst replying to a fan on Twitter with Pete later confirming the engagement on The Tonight Show with Jimmy Fallon.
Pete dyes his hair blonde!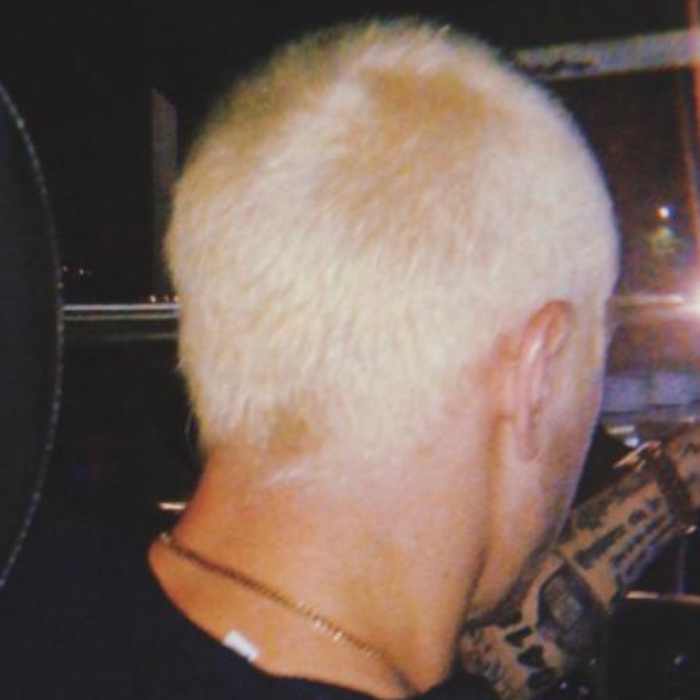 PIC: Instagram
In early July, Pete debuted his blonde hair (well, we say debuted... it was a pic of the back of her head) before Ariana took him on trip around her grandfather's old neighbourhood. Too sweet!
Ariana writes an interlude called 'Pete' on her new album.
Ariana chatting to her fans on Twitter is the best way to find out the truths about pretty much anything related to the 'Sweetener' singer. And that exactly how it was revealed that she had in fact written a song about Pete for her new album.