Ariana Grande And Pete Davidson Are Reportedly Engaged
11 June 2018, 21:53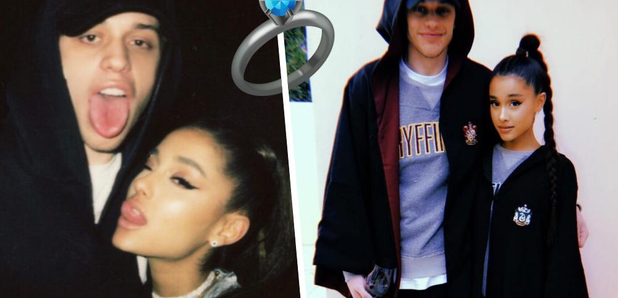 If this is true, we want to wish Ariana and her SNL fiancée all of the love in the world. We couldn't be happier if we tried.
It seems like yesterday we were left shook by the news that Ariana Grande had split from her long-term boyfriend, Mac Miller.
Now, news have surfaced that the 'No Tears Left To Cry' singer is engaged to her latest partner and 'Saturday Night Live' star, Pete Davidson.
> Pete Davidson Slams Claims Relationship With Ariana Grande Is "Toxic" Due To Mental Illness
A source close to the duo told Us Weekly that it was a "recent engagement.
"They're just two people who found love quickly and make each other happy all the time. They both started talking about it this past weekend. It's nothing they've been hiding," continued the source.
After Ariana broke up from Mac Miller in May, the pair have become official across a series of posts on social media, and have even been spotted together frequently, at events such as Kanye West's listening party.
Don't mind us – we're off to buy a hat.
> Grab Our App To Stay Up-To-Date With The Latest News On Ari And Pete!