WATCH: "Oh S***! What Happened?" Ariana Grande Reveals All About Unfollowing Bieber
Twitter went into ACTUAL meltdown this weekend when Ariana Grande and Justin Bieber unfollowed each other... but now we know the truth!
Beliebers and Arianators went full on cray-cray last weekend when they discovered that - duh-duh-duuuuuuh - Ariana and Justin were no longer following each other on Twitter.
Just a *couple* of people over-reacted to the unfollowing, declaring that Jariana was no more (say it ain't so!)...
"Justin and Ariana unfollowed each other"

"Jarianas dead"

"Jariana duet cancelled"

"Jariana hate each other" pic.twitter.com/gxJY2jMA7P

— ープ (@Lordtbieber) March 26, 2016
Ariana dropped by Capital this week to chat to Dave Berry, George & Lilah, and they HAD to get to the bottom of this.
"Oh s***, what happened? I didn't know that this happened", she revealed to the Capital Breakfast hosts.
"But I followed him back! [...] There's no drama to report, I'm a very boring co-host!" - PHEW!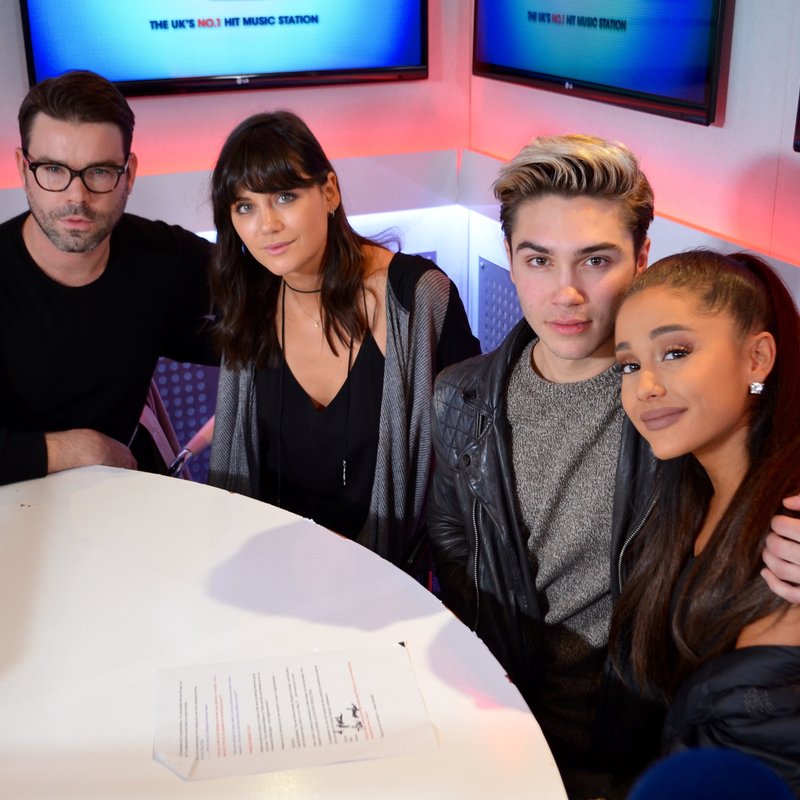 Well, there you have it! You can now sleep soundly tonight knowing that Jariana aren't hating on each other and everything is fine in the Twittersphere!
Don't miss Capital Breakfast with Dave Berry, George & Lilah every Saturday from 6am.
You May Also Like...