WATCH: Ariana Grande Was Brought To Tears During Her Emotional #OneLoveManchester Performance
4 June 2017, 20:40
But what an incredible, powerful return to the stage it was.
It's been reported for some time that Ariana Grande was going to return to Manchester, after the tragic event that happened after one of her tour dates. Today, she did, and it was an epic, touching return at that.
Following the likes of Pharrell, Miley Cyrus and Niall Horan, the 23-year-old singer hit the stage, performing 'Be Alright' to thousands of admiring fans.
> WATCH: #OneLoveManchester LIVE From Old Trafford Cricket Ground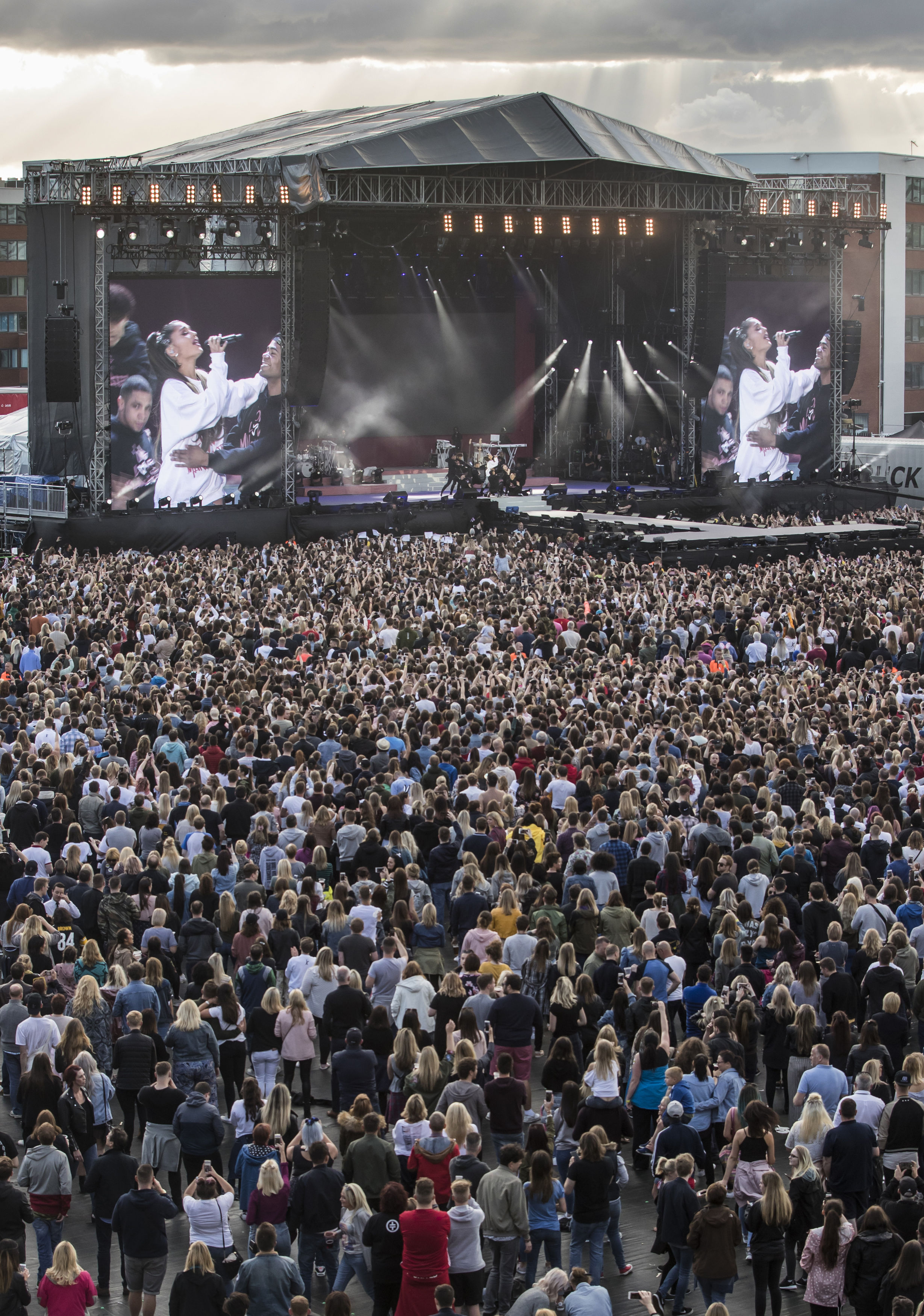 But it wasn't until her second number, 'Break Free', where Ariana really felt just how much Manchester, and the rest of the world, was supporting her.
During the final chorus, as the streamers flooded the venue, Ari shed a tear and turned her back to the stage, with the thousands of adoring fans cheering her on for support.
She later went on to perform alongside The Black Eyed Peas for an incredible rendition of 'Where Is The Love', as well as joining Parrs Wood Children's Choir for 'My Everything'.
> "It's Famous For Incredible Music" - James Corden Shares An Emotional Message For Manchester
We temporarily can't take PayPal payments. You can still donate via our website and SMS. https://t.co/a43mYUP58P #OneLoveManchester pic.twitter.com/J4IF7dx7ya

— British Red Cross (@BritishRedCross) June 4, 2017
You will be moved when you hear Ari and Miley Cyrus perform 'Don't Dream It's Over' for the first time...