"It's Famous For Incredible Music" - James Corden Shares An Emotional Message For Manchester
23 May 2017, 06:47
James Corden's Message to Manchester
02:04
"My thoughts and prayers are with the people of Manchester tonight."
James Corden has posted a touching tribute to the victims and families affected by the incident in Manchester last night.
"Good evening. While taping our show earlier tonight, we heard the horrific news coming out of Manchester in England. There had been an incident at Ariana Grande's concert. We still have no real information about what's happening. All we know is the tragic news that there are multiple fatalities, and many injuries," said a very emotional Corden.
"Many of you won't have ever been to Manchester, but you will definitely have heard of it. It's famous all over the world for so many wonderful things. Great football teams in Man City, Man United. It's famous for incredible music—Oasis and Joy Division. It was the birthplace of the leader of the suffragettes; it's the home of the inventor of the first computer. It's a place full of comedy and curries and character."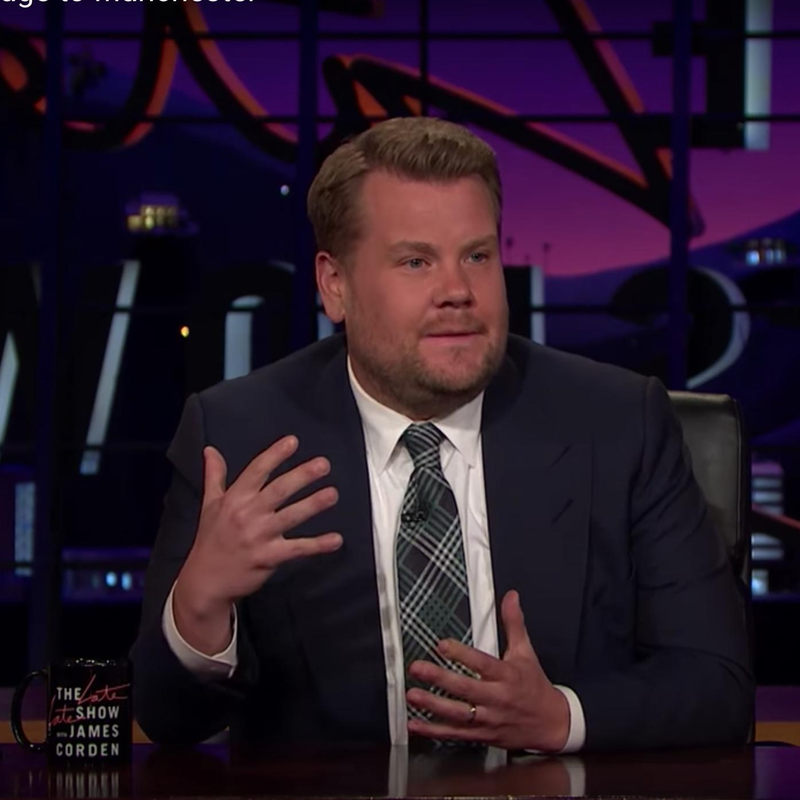 Picture: YouTube
Ariana herself has posted a heartbreaking tweet saying she that is "broken. from the bottom of my heart, i am so so sorry. i don't have words."
broken.
from the bottom of my heart, i am so so sorry. i don't have words.

— Ariana Grande (@ArianaGrande) May 23, 2017
Grande's manager, Scooter Braun, also shared a heartfelt statement on Twitter.
May 23, 2017
Popstars around the world are sharing their thoughts and wishing the best for the people of Manchester.
Absolutely Horrendous what happened in Manchester tonight. My thoughts are with the great people of Manchester and also Ari and her team xx

— Niall Horan (@NiallOfficial) May 23, 2017
Broken hearted for the families tonight. Broken hearted for Ari. Broken hearted for the state of this world.

— KATY PERRY (@katyperry) May 23, 2017
every musician feels sick & responsible tonight—shows should be safe for you. truly a worst nightmare. sending love to manchester & ari

— Lorde (@lorde) May 23, 2017
You May Also Like