N'aww. Ariana Grande Says She & Mac Miller Loved Each Other "Since Before We Met"
2 March 2017, 14:43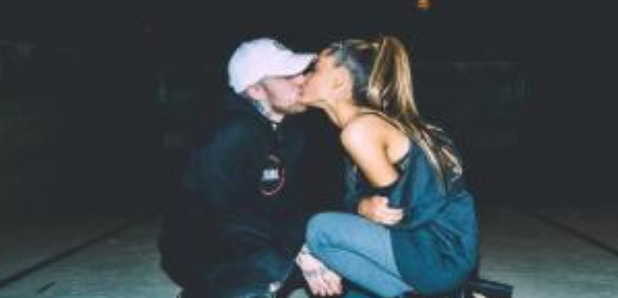 Ari's definitely loved up with her rapper beau!
Ariana Grande and Mac Miller have been together since August last year, but it looks like things are getting serious pretty quickly if her latest interview is anything to go by…
The 'Dangerous Woman' star opened up to Cosmopolitan about her current rapper bae, saying the pair have loved each other since before they got together. She revealed, "I met him when I was 19. We have loved and adored and respected each other since the beginning, since before we even met, just because we were fans of each other's talent. We weren't ready at all, though, to be together. It's just timing."
Ari and Mac's relationship became public after the pair were caught on camera kissing in August, but they had previously worked together on a track a few years earlier.
Though she may be loved up, Ariana's never NEEDED a man in her life, explaining, "I've never looked at love as something that I need to complete me.
"I would like to be complete on my own first and fall in love with somebody who is also complete. You can still celebrate and be totally obsessed with each other, but I want to feel a hundred percent myself so that I can love that person better."
The feeling is definitely not one-sided, however, as Mac told People last year, "We hung out for a long time and everything just happened organically. We love making music together – we do that always. But she's my best friend in the world." YOU GUYS.