Ariana Grande Disables Comments On Her Instagram Following Mac Miller's Death
7 September 2018, 23:03 | Updated: 8 September 2018, 00:09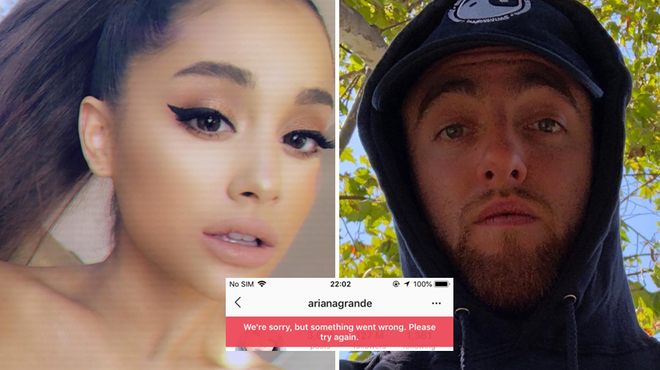 Ariana Grande has been forced to disable the comments section on every one of her posts just hours after Mac Miller's death.
Following the terribly sad news popstars paid their tributes to Mac on social media.
Furthermore Ariana Grande has been subject to vile abuse from Instagram users following the death of Mac Miller. With the news breaking on Friday, people took to Ariana's account to send her hateful comments.
> Mac Miller Dead At 26 From Apparent Overdose
Ariana Grande and Mac Miller had an off-on relationship with the pair only recently reuniting and splitting again before Ari met now-fiancè Pete Davidson.
This has prompted individuals to unfairly target Ariana in regards to Mac's death.
One user wrote, "This is your fault' with another branding her a 'lowkey devil'. This was enough for Ariana to cut out comments completely and we can see why.
Before his death, Mac Miller had spoken about Ari & Pete's engagement in nothing but a positive light, "The whole thing is a little strange but it's not negative [...] I am happy for her and moving forward with her life just as I'm sure she is with me"