Adele Quietly Visited The Grenfell Tower Firefighters For Tea & The Whole Thing Is Beautiful
20 June 2017, 11:27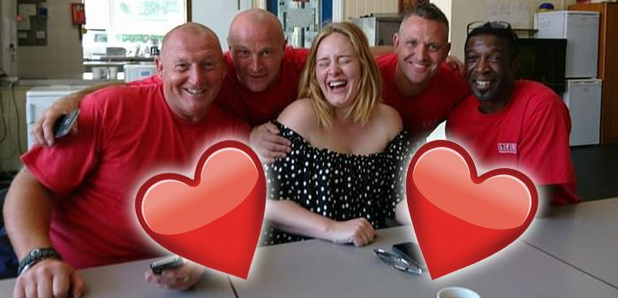 Here' reasons one million and ten why Adele is undoubtedly the sweetest star around.
The events of Grenfell Tower are still resonating with the UK after several families lost their lives in a dreadful fire. As expected, loads of stars have come forward with words of support as well as visiting those who have suffered.
'Sincere' Adele Supporting Families At The Grenfell Fire Proves She's The Most Humble Superstar Around
However, Adele decided that it wasn't just the families of the victims but also the firefighters who needed some support during this hard time.
Without making a big show and dance about it, the '25' singer popped by to say hello to the firefighters at Chelsea Fire Station in London...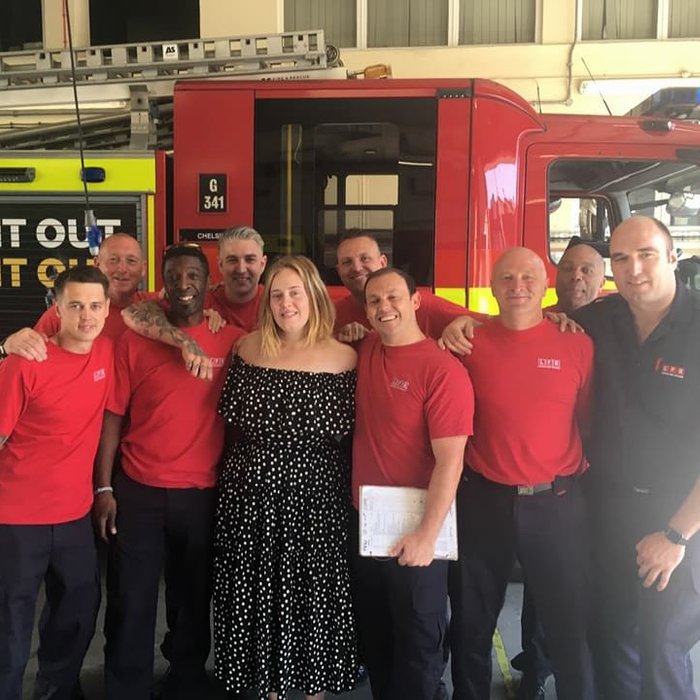 PIC: Rob Petty/Facebook
WATCH: Stormzy Absolutely Freaks Out When He Gets A Shoutout From... ADELE?!
Fire fighter Rob Petty captioned his Facebook post, 'Not everyday the wonderfully grounded and caring Adele pops into Chelsea Firestation for a cup of tea and a cuddle. X'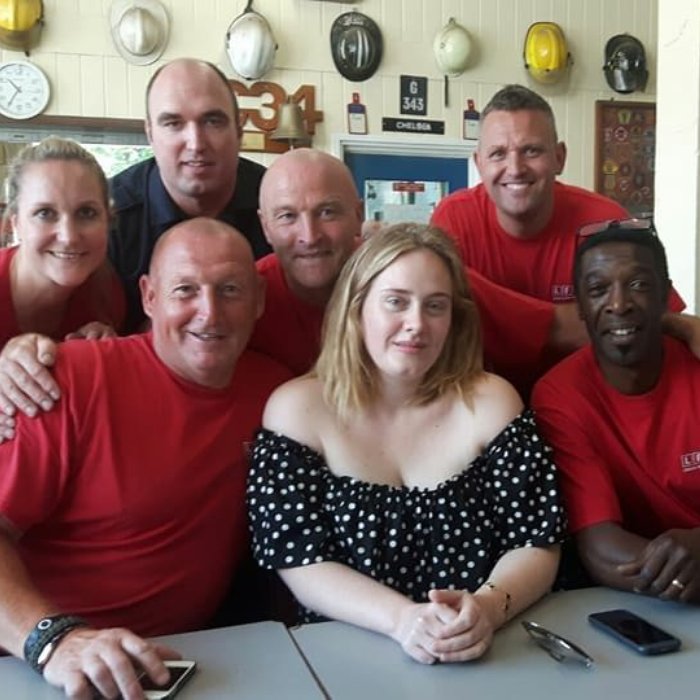 Pic: Rpb Petty/Facebook
Just. Perfect.

FYI...Adele getting scared by a bat onstage is probably the funniest thing you'll see all day, check it out below...