Irish Lads Go Viral With Adele Mashup, Went To Her Gig And Got The Surprise Of Their Lives
6 March 2016, 10:00 | Updated: 19 December 2016, 16:28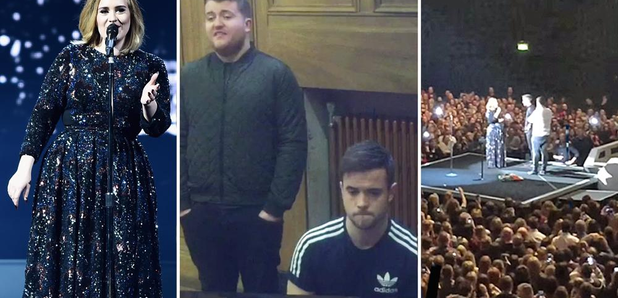 Something tells us they won't be forgetting this in a hurry.
You may have seen an incredible medley of Adele's biggest hits doing the rounds.
Originally posted on in March, the video has now amassed over seven million views and over 100k likes on Facebook.
The lads in the video are Ronan Scolard & Glenn Murphy - two singers from Ireland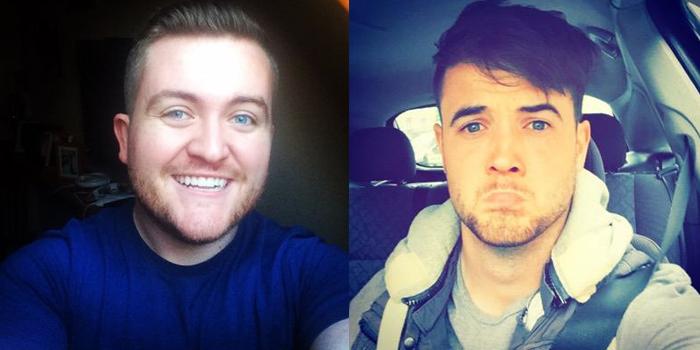 In case you've not seen it, here's their spine-tingling mashup of Adele's biggest hits
Glenn tweeted yesterday that they had tickets for Adele's gig in Dublin that night
So if anyone knows @Adele + can tell her that @ronanscolard and I will be at the show tonight that would be fab x pic.twitter.com/ALIlleITw8

— Glenn Murphy (@GlennJMurphy) March 5, 2016
People started tweeting Adele to try and get her to watch the video
Love @Adele hearing this mashup shows how gr8 the songs r not just when she sings them https://t.co/rVTsO9rRHs pure class! Hope she sees it

— Caron Ford (@cazford3) March 5, 2016
We got in on the action too
@Adele hiya! @RonanScolard & @GlennJMurphy have tickets for you tonight & their mashup of your songs is SO good https://t.co/eMdbjSk0s5

— Capital (@CapitalOfficial) March 5, 2016
And then Adele pulled them out of the crowd and GOT THEM TO PERFORM LIVE!
What a moment! They absolutely smashed it didn't they
You May Also Like...