12 Times Adele Was TOTALLY Herself And Didn't Give A Flying You-Know-What
14 March 2017, 14:46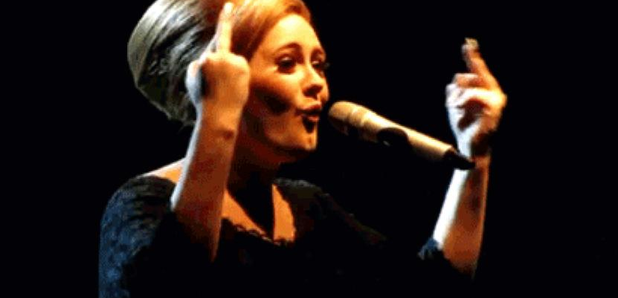 She's sassy, she's talented - and Adele does NOT care what anyone thinks about her.
After what's felt like the LONGEST wait ever, it looks like we'll finally get new music from Adele sometime soon as the UK star has given an all-important update to fans on her brand new album '25'.
So with Adele set to return to the airwaves it's time to look back on everyone we LOVE about Ms. Adkins. Yes, she has one of the greatest voices in modern music, but she's also real, honest and COMPLETELY hilarious.
Check out ten times Adele pretty much became our spirit animal and gave zero bother about what anyone said...
When her show in Australia suffered a power cut, so she did the next logical thing... And told a pretty filthy joke!
While performing in Adelaide, the 'Hello' singer was suffering a few technical difficulties, so she had to halt her performance. To fill the time, Adele asked "Shall I try and tell some jokes?
"Shall I tell you my filthy joke despite all the children here? What do you call a blonde standing on her head? A brunette with bad breath."
We'll, erm, just brush over that, shall we?!
When her performance at the Grammys fell victim to some technical problems, Adele got over it by having am In N Out burger after the show!
One of the reasons we ADORE Adele, is that she's never let fame change her - and when there was a hitch with her performance at the Grammy Awards, she wasn't letting it get her down for long!
The piano mics fell on to the piano strings, that's what the guitar sound was. It made it sound out of tune. Shit happens. X

— Adele (@Adele) February 16, 2016
Because of it though... I'm treating myself to an in n out. So maybe it was worth it.

— Adele (@Adele) February 16, 2016
ADELE was reportedly NOT happy when US Presidential candidate Donald Trump started sing her songs - like 'Rolling In The Deep' and 'Skyfall' - as part of his political rallies!
Fans started tweeting about the news and expressing confusion about why she'd allow it, leading to a spokesman for the star clearly announced: "Adele has not given permission for erimusicto be see for any political campaigning."
Sadly it looks like Donald is STILL using Adele's music - so we're just waiting for the star to fire another shot his way! Look out, Trump!
When she was singing on stage, got total #sass syndrome and didn't care who knew about it. Snap those fingers, baby!
When - halfway through going up to collect an award - she spotted Rihanna on the crowd and thought, "Forget this, I'm TOTALLY planting one on RiRi!"
When Adele gave the most unbelievable real and relatable answer to being asked how she felt about all her '21' award wins...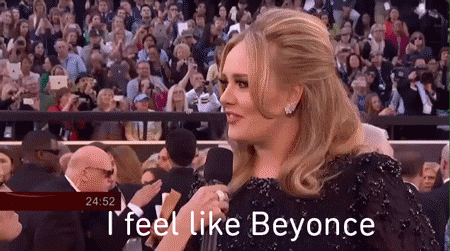 When she saw an opportunity to high-five Daniel Craig - aka 007 James Bond - and did NOT waste it! #DontBlameAGirl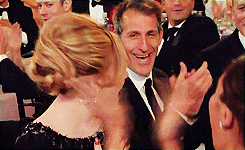 When she threw her hands in the air and danced like she just don't care. She's LOVING life...
When she got a TON of praise at pretty much every awards show going in 2012, but made sure it didn't all go to her head and stayed #chill...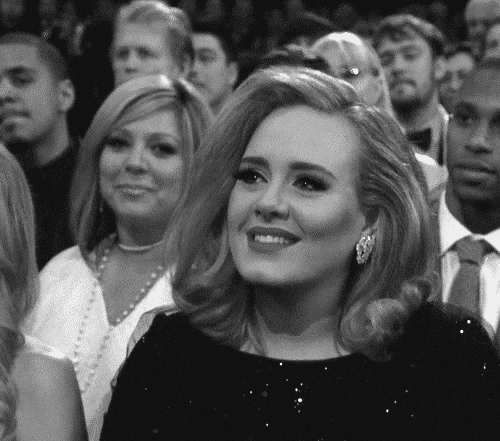 When she actually got Beyonce to sass hubby Jay Z on her behalf. Queen Bey was all like, "Shush Hova, I'm talkin' to Adele!"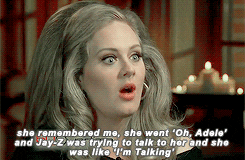 ALL of those times Adele wasn't afraid to just hold her hands up... and give a middle finger to all the haterz, obvs!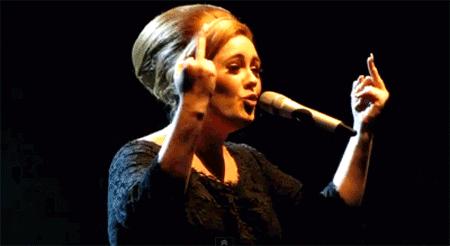 When she opted to name her hair colour after a British tea-time favourite. SO EARTHY, and we love it!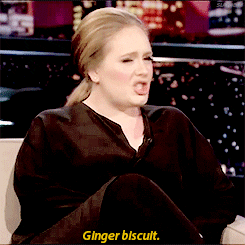 And of COURSE the laugh that will forever live in infamy - and shows just how much Adele stays true to herself - when she lets out the 'Adele Cackle' in every interview she's ever done...
But as MUCH as we all love Adele - and we do - let's not forget she did make us wait FOUR years for a new record...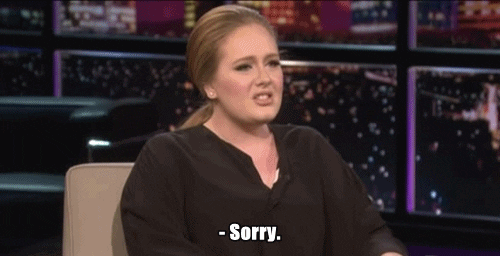 It's fine... all's forgiven Adele! Bring on #25!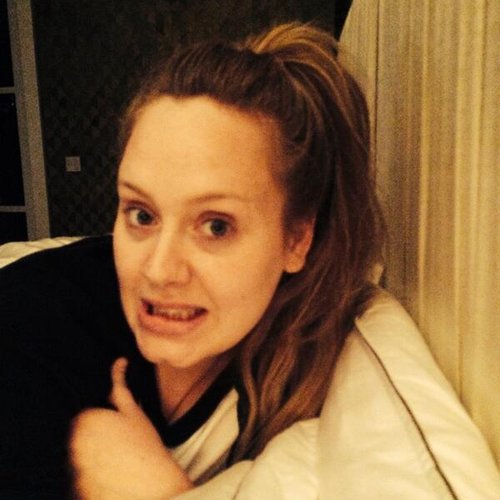 Picture: Twitter
You may also like...