Sam Cook's Dad Calls For End To Knife Violence
9 July 2018, 07:36 | Updated: 9 July 2018, 07:37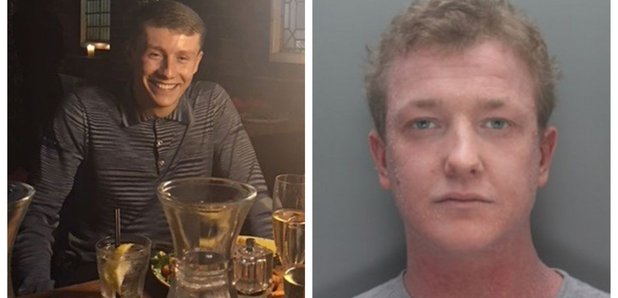 The father of murdered Sam Cook is calling for more police on the streets and more education to help tackle the ongoing battle against knife crime.
Sam, 21, was stabbed to death at Empire Bar in Liverpool by Carl Madigan who had hidden the blade in his sock to avoid detection.
Madigan is now serving a minimum of 28 years in prison for murder.
Alan Cook, said: "I was just about to go to bed and there was the most horrendous bang on the door and it was a policeman.
"He said 'Follow me straight away, your son's been stabbed in town and he's in a bad way'.
"The doctor sat me down and said 'we've tried to save him but he's left us'.
"He didn't stand a chance, it went through his heart and out the other side.
"I'm proud of my city, but it's no place to bring kids up anymore. I really don't know where it's all broken down... something needs to drastically change.
"To the people who carry knives, it's not big, it's not clever and it's not hard. Look at the consequences that this has caused our family. It needs to stop."
Liverpool City Council is launching a new programme of knife crime workshops in youth centres and boxing clubs to help educate young people about knife crime.
Alan said: "I think the Council, the Police and the Government need to get a grip of it.
"I really hope they get strong, get this cracked.
"This is a daily thing that is happening now... a massive, massive problem."