WATCH: James Corden Has Dragged Sia Into His Carpool Karaoke And... THOSE HIGH NOTES
Sia Carpool Karaoke
10:59
How does James keep doing this?! He's got ANOTHER one of the world's biggest popstars (and the world's biggest bows) in his car. Sia absolutely rocks every second of this!
We absolutely live for these Carpool Karaokes! Especially, when it opens with Sia lost in the middle of the street because her wig is just blinding her.
The duo cover all of her classics - as you'd expect in Carpool Karaoke; they were hardly going to do paint-by-numbers. They pair sang the likes of 'Chandelier'... Kudos to James for attempting those high notes. You get an A for trying, buster!
Of course Sia and James had to belt out Rihanna's huge hit, 'Diamonds' and it's just... Wow.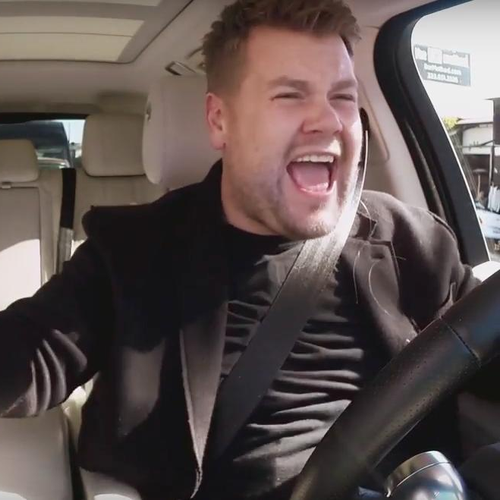 And what would a Carpool Karaoke be without James Corden wearing something ridiculous? In this case, he actually somehow manages to pull off Sia's infamous wig.
IS THERE ANYTHING HE CANNOT DO?!
You May Also Like...