"WHERE'S MY SUPER-SUIT?" - Samuel L. Jackson & James Corden Re-Enacting The Incredibles WILL Bring You Joy
9 March 2017, 13:16
Samuel L. Jackson Acts Out His Film Career w/ James Corden
11:07
We've waited 13 years for this moment.
Anyone with a TV has seen Samuel L Jackson. And anyone with access to YouTube has watched James Corden. But you have never seen anything quite like the two of them reenacting all of Sam's filmography in one take. You're welcome...
While promoting his new movie - which also stars Tom Hiddleston and Brie Larson - 'Kong: Skull Island', the Academy Award-nominated actor performed scenes from his greatest movies. Without sounding too excited... IT'S SO INCREDIBLE.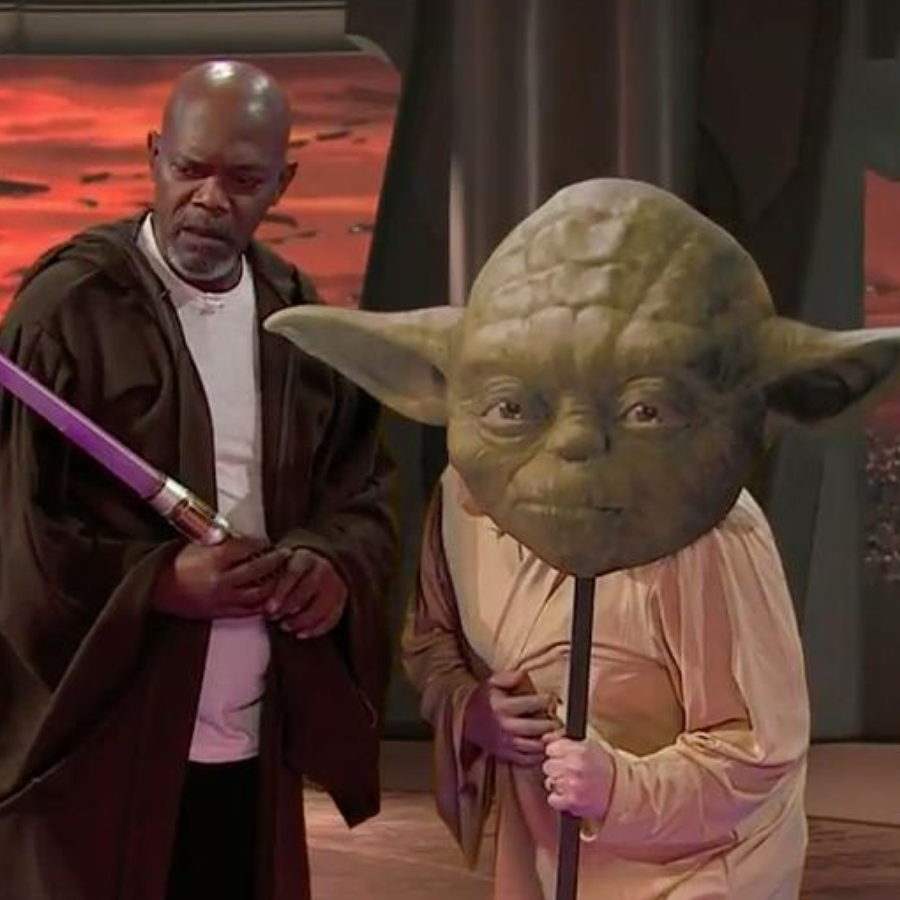 Pic: YouTube
From James Corden's dodgy Yoda impression in 'Star Wars' to Samuel L Jackson getting mauled by the cutest ickle bickle shark we've ever seen, this has easily become our favourite thing to happen on The Late Late Show (as well as Carpool Karaoke, Drop the Mic and everything else that man does.)
And don't panic - Samuel L Jackson does scream "I'VE HAD IT WITH THESE MOTHER F***ING SNAKES, ON THIS MOTHER F***ING PLANE!"
We'll just brush over the part where James got so needy and begged to be cast in the next Quentin Tarantino movie.
You May Also Like...