WATCH: Love Island's Kem And Chris Rinse Lethal Bizzle And Katie Price With These LOL Impressions
8 October 2017, 20:30 | Updated: 5 November 2017, 20:30
Kem's Keith Lemon is, erm, questionable...
There's one romance we were all obsessed with on ITV2's 'Love Island'. Nah, we're not talking about Kem and Amber's. Pfft. We're banging on about the real romance between Kem and Chris.
So when the two newly-established rappers swung by to chat to Jimmy Hill, we wanted to test their Kem-istry. Or their Chem-Chris-try. Okay, it's a working title.
> "That's All Our Bars" - Chris & Kem Hit Out At Marcel & Reveal Their Love Island Bromance Is Over
We gave Kem a series of famous faces to impersonate, and to see just how in-sync the duo were with each other, Chris had to guess who was who.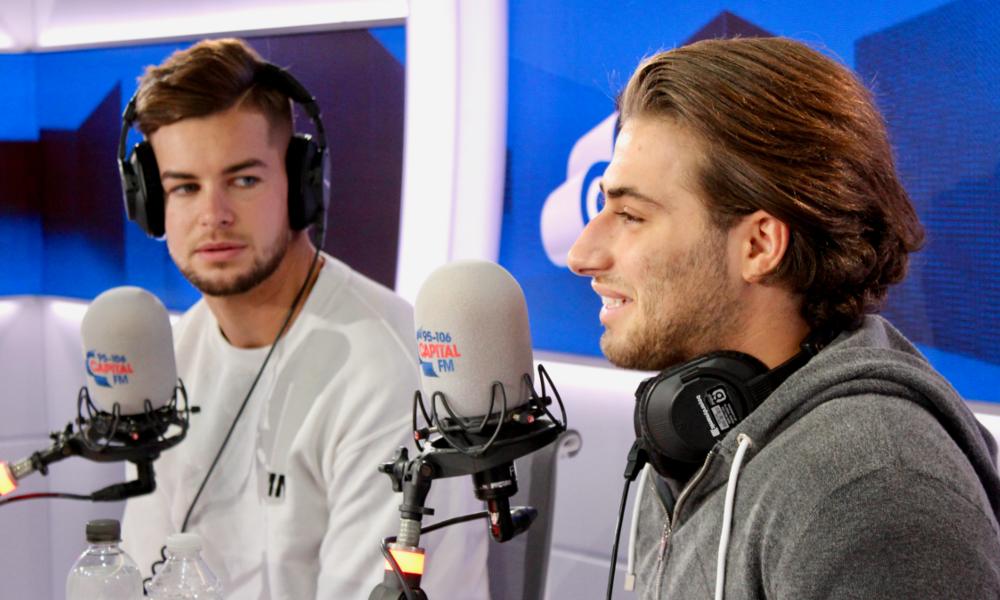 It was all pretty easy, with Kem pretending to be the likes of DJ Khaled and Caroline Flack. That was until they got to Katie Price - who Chris had allegedly been snaking on - and Lethal Bizzle - who accused the pair of stealing his lyrics.
Needless to say, the pair absolutely SMASHED the game, so if you're thinking of re-coupling with one of these two, maybe put your eggs in someone else's basket, because you're not their type on paper.
> Jimmy's Gonna Be Chatting To The BIGGEST Stars, And You Can Catch It All Here On Our App!
Speaking of re-coupling, though, Chris wasn't too hyped when Kem said he'd DEFO re-couple with Olivia...