Pandora's Guide To Fakecationing
29 July 2014, 15:28 | Updated: 30 March 2016, 13:50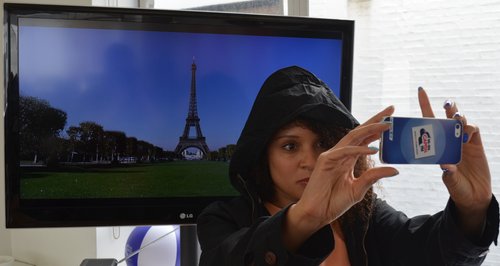 It's the craze taking Instagram by storm - and Pandora's got your 4 step guide to fooling your friends in to believe you're on a dream holiday!
We've all been there - sat scrolling through your social network feeds and seeing nothing but smiling friends on holiday.
Well now it's time to stop being jealous and start to have a little fun - this is #Fakecationing - posting fake vacation pictures!
All you need is your phone, a screen and some creativity! Our very own Pandora presents her 4 tips to taking the best Fakecation photos.
Tip 1 - The "Legs By the Pool" Shot
"This one's easy! All you need to do is find a picture of a nice sunny spot, bend your first two fingers and snap a picture on your phone. If you're wanting to pretend you're tanned, hotdogs are a great substitute for fingers!"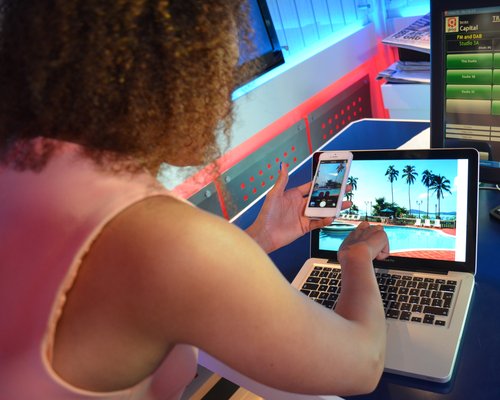 Tip 2 - Accessorise!
"Nobody will believe you're on a sunny beach if you're not rocking some designer shades! So the next time you're watching holiday TV shows, why not jump in front of the screen and grab a quick selfie with your sunglasses on?"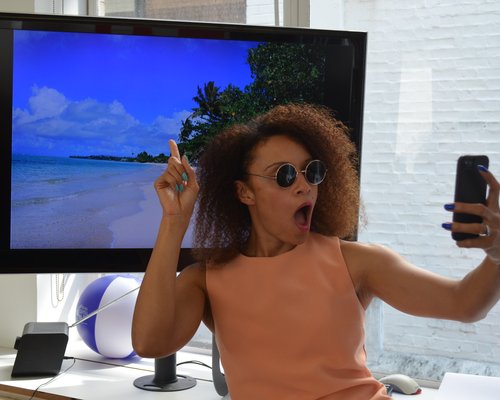 Tip 3 - Think of the climate!
"Nobody will believe you're skiing when you're wearing a teeshirt - so remember that your outfit should match the holiday you're on. It's a bit chilly under the Eiffel Tower, so remember to wear a jacket!"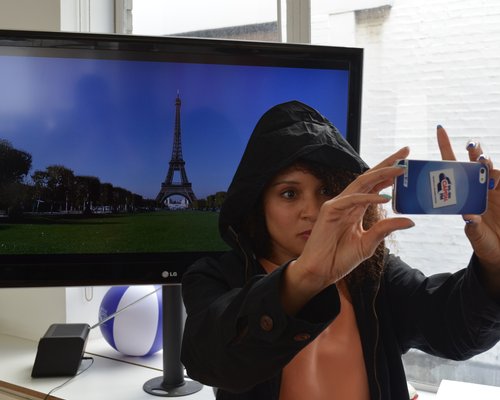 Tip 4 - Get your friends involved!
"Sometimes it's really difficult to take a selfie, especially when you're trying to strike a pose - so don't be afraid to get someone else to take the photos for you! After all, you don't want them to think you're on holiday on your own, do you?"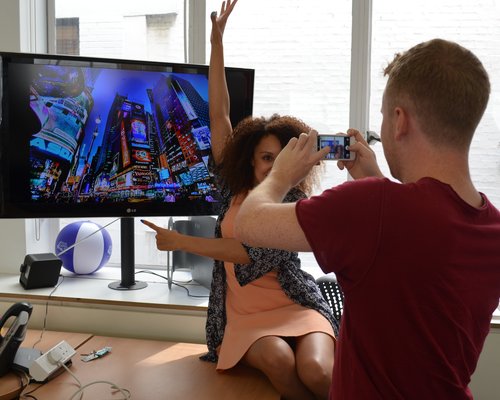 That's all you need to know for taking the perfect Fakecation photos! Don't forget to Tweet or Instagram your pictures using #Fakecation and tag us @CapitalOfficial!
> Capital on Instagram
> Capital on Twitter
Our Favourite #Fakecation Pictures & Vines
#Fakecationing is my new favorite thing. http://t.co/ayQbWbkceu #fakecation pic.twitter.com/2PozLbC6SJ

— Collin Duwe (@CollinDuwe) July 22, 2014