Zoella's Revealed Her Pregnancy Plans & She's Going To Troll Us All
10 January 2017, 07:52 | Updated: 10 December 2018, 10:08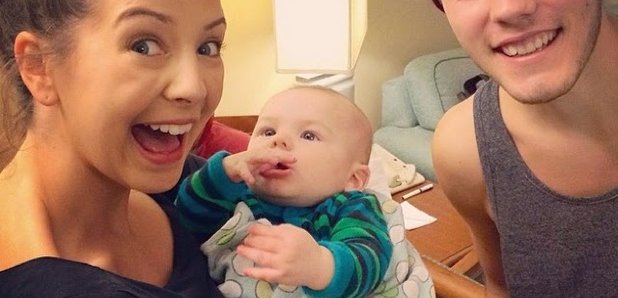 Let's be honest Zalfie (Zoella & Pointless Blog) are quite possibly one of the cutest couples of the past 10 years.
So it's no surprise that people are literally begging for them to have a baby.
@Zoella PLEASE ANSWER WILL YOU AND ALFIE HAVE A BABY PLEASE ANSWER AND PRIVATE CHAT ME PLEASE

— Boyce04 (@boyce04__callum) May 3, 2016
There's probably not a day that goes by where a fan messages them basically pleading for them to bring a little sprog into the world.
@Zoella @PointlessBlog have a baby please my life is boring

— cal the elf (@unicorrnharry) December 11, 2016
And over the past few months everyone's fav YouTube star has had quite the sweet tooth craving all sorts...(don't we all tbh.)
WHY AM I CRAVING JELLY?

— Zoë (@Zoella) January 9, 2017
But let's not get our hopes up too soon, Zoe isn't preggers, however did she tease us with what could be one of the funniest ideas we've heard in a long time.
You know when I actually do get pregnant im going to troll you all for 9 months then just walk into shot carrying a baby! CAN YOU IMAGINE

— Zoë (@Zoella) January 9, 2017
To be able to keep a small matter of a baby a secret for nine months would make for one hell of a YouTube video. And of course, because it's 2017...it's already been done!
Watch Ben and Hannah from Hawaii surprise their friends and family with their newborn...grab the tissues first through, it's a good'un!
Either way, Zoe if you're reading this, you carry on craving jelly all you like and don't listen to anyone pressuring you into having a kid... (although it *would* be super cute...just sayin' <3)
You May Also Like