X Factor Guest Judges Have Finally Been Revealed & Louis Walsh Has Chosen A Real Blast From The Past
10 October 2017, 11:59 | Updated: 4 December 2017, 11:10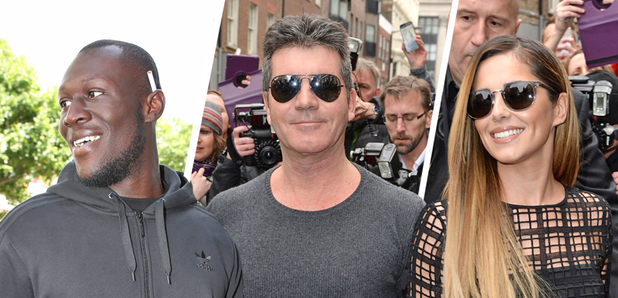 Cheryl & Stormzy are just two of the big names set to join Simon & co at 'Judges' Houses'.
It was revealed recently that Cheryl would be joining Simon Cowell as a guest judge during the 'Judges' Houses' part of the X Factor audition process.
But we all wanted to know who Sharon, Louis and Nicole would call on to join them to help select their final acts for the live round of shows - and now all has been revealed!
> X Factor Stars "Terrified" After Gunshots Were Heard Moments Before Cheryl Arrived For Judges Houses
So we now know that Nicole Scherzinger will be joined by the one and only Stormzy! After an incredible 12 months, the Grime star has become one of the most talked about artists in the UK and is sure to have some great advice for all the acts looking to break into the charts.
We can confirm that #TheProblem aka #BigMike aka @stormzy1 will be @nicolescherzy's right hand man at Judges' Houses #MerkyFactor #XFactor pic.twitter.com/MwKVrEKUE3

— The X Factor (@TheXFactor) October 6, 2017
But Stormzy isn't the only guest judge as Louis Walsh has revealed that he's recruited 'Grace Kelly' singer Mika to give him a helping hand during the auditions.
Chart topping artist Mika dominated the charts when he broke out back in 2007 and since then he's won a number of awards, including a BRIT! Mika is also currently a judge on the French version of 'The Voice' so will certainly have some expert knowledge.
So that leaves Sharon Osbourne. Which musical genius would Shazza call upon to help her make her picks for the live shows?
Her own children of course!
Yep, Sharon has opted to keep it a family thing and has recruited her daughter Kelly and son Jack to provide their expert advice on which acts should make the cut.
So who has made the best choice then? Would you rather have fresh-faced Stormzy by your side or would you opt for the vast experience of Mika?
We haven't got long to find out just who will provide the best advice for the judges as these scenes will be airing pretty soon - we're already on the edge of our seats to find out just who's gonna make it through!
> Download Our Fancy New App To Get All The Latest X Factor News!
Whilst you're here, check out what Liam Payne had to say about smelling Cheryl's hair...