After Salt Bae Seasoned Leo DiCaprio's Grub, Here's All You Need To Know About Who The Eff He Actually Is!
3 February 2017, 13:30 | Updated: 4 December 2017, 11:10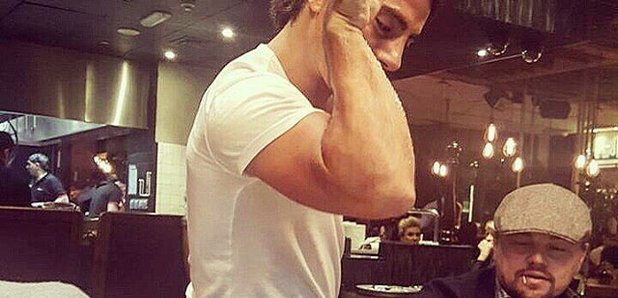 And yes - he already has a better life than 98% of us, just 'cause he rubs salt on his arms.
A bloke who owns a white t-shirt, some glasses, a ponytail and a small mound of salt. It doesn't really sound like much, does it?
But in reality, if you've got those four things and a panache for chopping meat in a weirdly sexy way, you can become one of 2017's most viral sensations; Salt Bae.
James Corden has gone and monologued about him; he's seasoned Oscar-winner, Leonardo DiCaprio's steak right in front of his eyes; he's the man no-one can stop talking about.
But who is he?!
If you have any form of social media, you will have seen Salt Bae. He's been meme'd a thousand times over, and you'd have undoubtedly seen him become an international sex symbol by slicing and dicing various meats, and trickling salt down his arm. It's just that simple.
The way he flips the pork; the way he slaps it silly - it's all dramatic AF. And we can't stop watching it.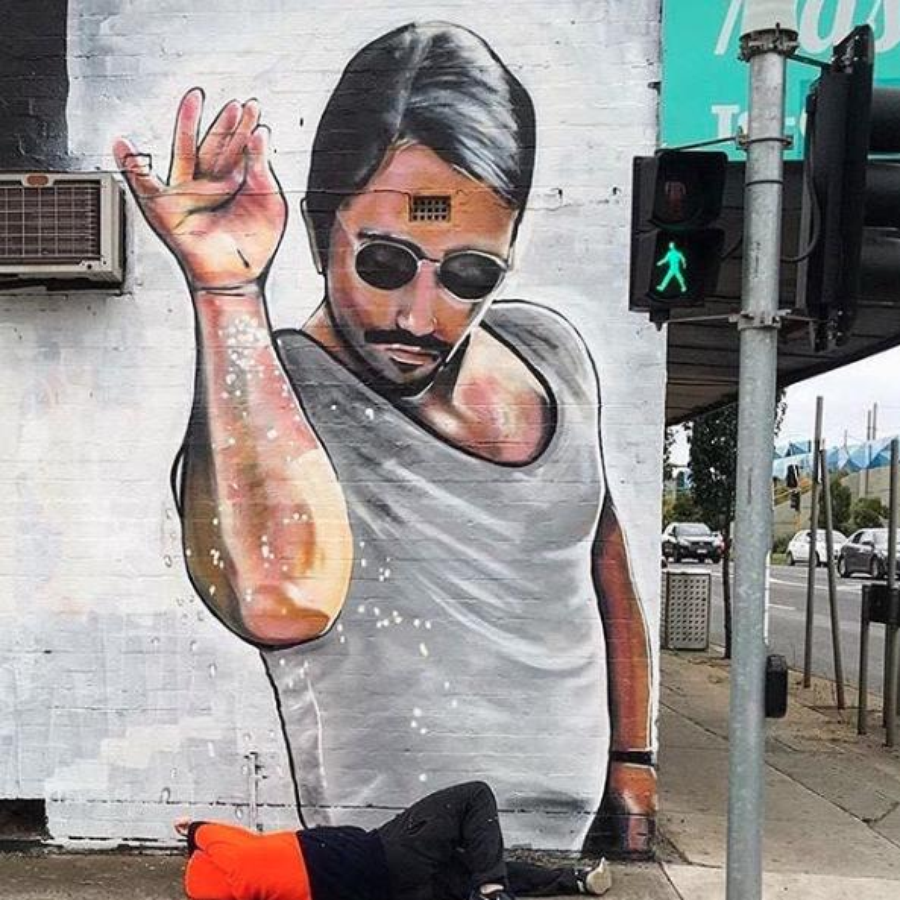 Pic: Instagram
What's he called?
The Turkish chef wasn't born with the name 'Salt Bae', for the record. The internet phenomenon is actually called Nusret Gökçe.
Where would I recognise him from?
The original video, where Nusret dangles a fine piece of meat, and tenderly preps an ottoman steak has now reached 10 million views on his Instagram alone. That's not including all of the ripped videos and memes you'll have scrolled through on Facebook.
Since he found fame, many celebrities have embraced the angelic way Salt Bae sprinkles salt down his forearm and seasons meat. Let's take Rihanna - she's a fashion icon, so you know Nusret's something worth celebrating when she goes out in an outfit wholly inspired by him.
Other celebrities have also sought to channel their inner-saltiness. Arsenal forward Danny Welbeck has celebrated using Salt Bae's signature move, too. (That make's Crouch's robot look a bit lame now, doesn't it?)
He has since gone on to prepare food for ACTUAL Leonardo DiCaprio, and you know you've made it when James Corden makes weird, creepy sex jokes about you on his award-winning The Late Late Show.
What's #SaltBae doing next?
Since the age of 14, Salt Bae has been a butcher, but has gone on to own five steakhouses and two burger joints, with many celebrity stars popping by to eat there, including Roger Federer and Mesut Ozil.
But don't worry - you don't have to fly out to Turkey just to grab a slice of well-slapped meat; he told a newspaper than he plans to open restaurants in New York and London (even if he doesn't speak the language, and that he only "could communicate with people through meat").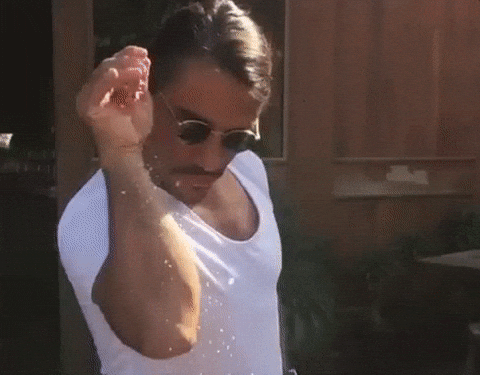 You May Also Like...