#WayBackWHENsday: 7 Headline Grabbing Moments From This Time Last Year
19 August 2015, 06:00 | Updated: 4 December 2017, 11:10
From rumours of Lady Gaga getting married in SPACE, to a haunting live session from Jessie J - this is everything you couldn't get enough of this week last year.
Jump on board the nostalgia train - it's #WayBackWHENsday time again! We're taking a stroll down memory lane and reliving some of the biggest talking points from August 2014.
Let us know what was rocking your world a year ago on Twitter using #WayBackWHENsday!
JT proved that he's the nicest man ever, by getting the 25,000 strong crowd at one of his concerts to serenade an 8-year-old boy with autism on his birthday.
Summer 2014 was all about 'Bang Bang'! Jessie stopped by Capital to give us an exclusive live session - which ended up with us having ACTUAL shivers! Check out more exclusive live tracks right here.
It might only be Wednesday, but you can get your #FridayVibes on early with our exclusive mixtape! Relive Calvin's BIGGEST hits in one mash-up and it'll be the weekend before you know it.
Remember a time before 1989 and 'Shake It Off'? Nah, neither do we - but apparently we were hearing it for the first EVER time a year ago. Say whaaaaat?
Word on the street last year was that Gaga and hunky beau Taylor Kinney were planning an unofficial ceremony up in space in 2015. Okay, the couple DID get engaged this year, but we're still waiting to see them go to the moon.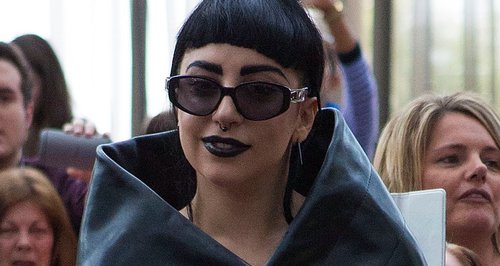 Gone are the days where we're excited by the 6 week holidays - now we're totally on the parents' side. To celebrate their kids going back to school, some seriously embarrassing American folks decided to create this cringe-inducing 'Baby Got Back' parody. Eek.
The co-founder of Capital Radio sadly passed away aged 90 on 24th August last year. The stars came out to pay tribute to the iconic actor.
Very saddened to hear of the death of Richard Attenborough. He started @CapitalOfficial and steered it through.....

— Ashley Tabor (@ashleytabor) August 24, 2014
.....some very tough times in the early days. You will be missed, sir. My thoughts are with his family and friends. RIP

— Ashley Tabor (@ashleytabor) August 24, 2014