Vin Diesel Recorded A Track With Steve Aoki & Hearing It Actually Brought Him To Tears
3 May 2017, 11:15 | Updated: 4 December 2017, 11:10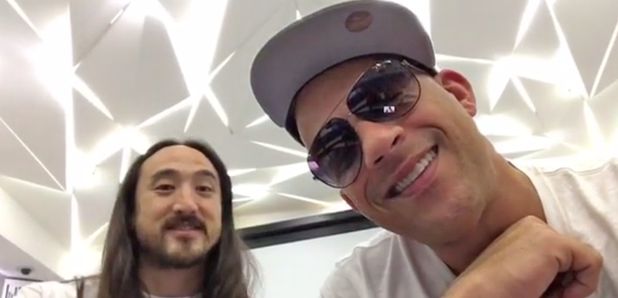 "I'm gonna get a Grammy before I get an Oscar!"
We've seen Hollywood star Vin Diesel singing before and it definitely split opinions with the people of social media. Whether he's covering Rihanna or adding vocals to a Kygo track, Vin loves to have a sing-song.
So when we heard that the Fast & Furious star had recorded a song with Louis Tomlinson collaborator Steve Aoki, we weren't totally surprised. What did surprise us though was the pair's reaction to the song.
Firstly, check out this video of the pair in the studio a few weeks back...
Even more recently in an interview with the LA Times, Steve Aoki claimed, "What Vin brought to the table, I've never experienced before. I think it's going to blow people's minds", before Vin excalimed, "You just got gold. You. Just. Got. GOLD! I'm gonna get a Grammy before I get an Oscar!"
During the interview, Vin also claims that when he played the track to his girlfriend for the first time, it brought him to tears. Is that because he thought what he'd created was so damn good or does it touch on some sensitive subjects?
Hopefully there won't be long before we hear it and if it's as good as these two have hyped it up to be, we could be in for a real treat!
You may also like...