We Challenged Popstars To Fake Laugh For As Long As Possible & It Got Awkward AF
30 June 2017, 07:00 | Updated: 4 December 2017, 11:10
Ready to cringe?
What could be more awkward than forcing a stellar line-up of stars to fake laugh for as long as possible. NOTHING! The answer is NOTHING!
Liam Payne's Not Getting Cheryl Presents For Her Birthday But There's A Good Reason
That's why we just had to test it out and see how cringeworthy this could actually get. The answer: incredibly cringey.
And although we were impressed with ALL the stars' fake laugh, we feel like an extra congratulations has to go to 'Solo Dance' DJ maestro Martin Jensen who went full-blown Bond villain when his turn came around.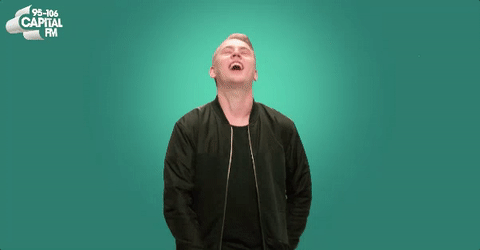 WATCH: Ella Eyre And Sigala Cringe Like Hell At Their Old Tweets About Nakedness And Chicken. Obvs.
FYI, whilst we had them in, we just couldn't help but ask them to sing their favourite songs of 2017 and they did NOT disappoint!
Watch Ella Eyre talk about the recording of 'Bridge Over Troubled Water' for the victims of Grenfell Tower.