Who Is The 'Eat The Rich' Killer In 'You' Season 4?
21 March 2023, 17:16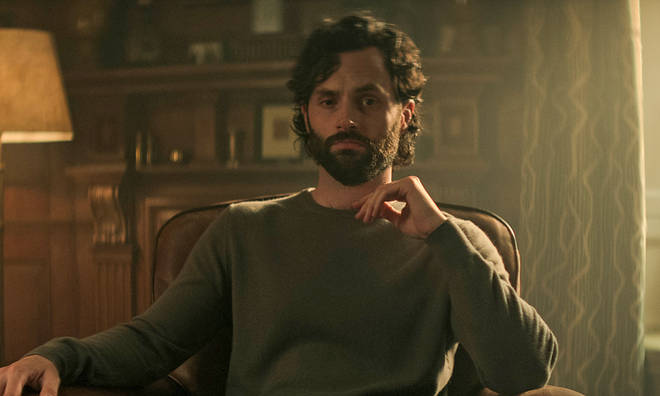 Who is the killer in You season four? Here's the mystery solved but be warned, there are major spoilers ahead...
Another season of You, another string of kills, but who is the killer in series four?
Part one arrived on Netflix in February, giving us five brand-new episodes of Joe Goldberg's deadly lifestyle – but fans were shocked to realise that the murders of season four weren't committed by him (kinda).
Every Person Joe Goldberg Has Killed In 'You' Seasons 1, 2 And 3
Another twisted character has become the villain in the latest series, antagonising Joe Professor Jonathan Moore as the people around him start to die off.
The show has made a bold shift in genre, and is now being considered a 'whodunnit' – a change Penn Badgley called a 'challenge'.
So that leaves us with one question... whodunnit? Read on to find out, consider this your spoiler warning.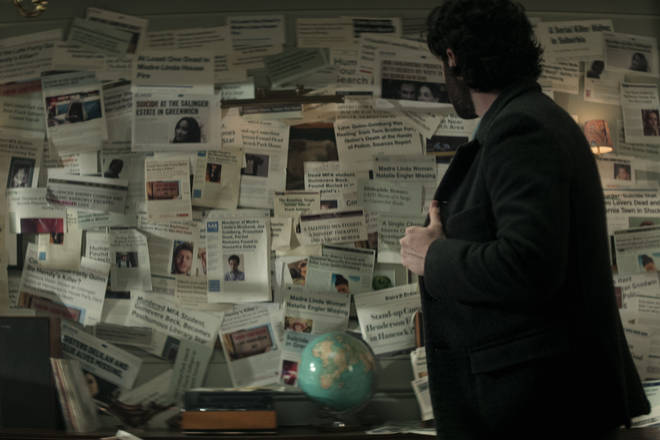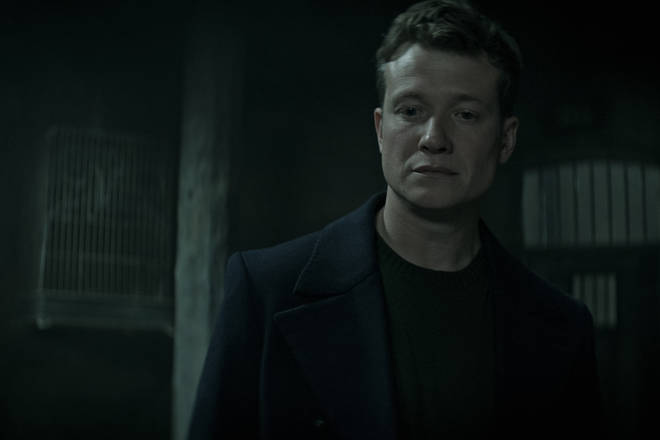 Who's the killer in season 4 of You? The ending explained
In season 4, episode five, the 'Eat The Rich Killer' was revealed in a very dramatic scene... it's Rhys Montrose (as we said, kinda)!
Rhys is an author from the elite friendship group's wider circle, and it turns out that he is the one who has been stalking and harassing Joe since he arrived in London.
He unveils himself as the murderer after he captures Joe and Roald and imprisons them in the dungeon of Lady Phoebe's country manor. The successful author rose to prominence after detailing his history of poverty in his famous memoir, he then began the 'Eat The Rich' murders out of resentment towards the upper class.
Rhys reveals his plan to frame the killing spree on Roald and asks Joe to kill him in a bid to join forces, Joe is appalled by his behaviour (much like he was in the season two finale with Love) and tries to bluff his way out.
Joe attempts to escape with Roald, choosing not to kill him as Rhys instructed or leave him for dead, they make it free with the help of Kate.
After the chaos that ensued at Hampsbridge Hous (part of it was burnt down after Rhys set the dungeon on fire), the group head back to London. Upon his arrival home, Joe discovers that Rhys Montrose is using the publicity of the murders to run for Mayor of London.
It all takes a great turn in part 2, however, as it turns out that confession from Rhys was only half true as it turns out the Rhys we know as the Eat The Rich Killer is actually not real.
As it turns out, and going hand-in-hand with many fan theories ahead of the new episodes arriving on Netflix, Rhys is actually just the embodiment of half of Joe's split personality.
It was so believable that Joe even thought he was a separate person until it turned out that he actually murdered the real Rhys in an attempt to find Marienne - as he didn't realise he was the real reason Marienne went missing.
Joe later continues his killing spree of characters including Kate's dad and billionaire Tom Lockwood before eventually attempting to take his own life.
However, he later wakes up in the hospital after he was rescued and admits his wrongdoings to Kate, who decides to accept his monstrous past and the trail of murders he managed to worm himself out of.
Joe also happily accepts his own past and moves on with Kate as they build an empire together - not the ending any of us were expecting, right?