The Summer I Turned Pretty Season 2 Trailer: Belly, Conrad & Jeremiah Are In A Messy Love Triangle
30 June 2023, 10:41
The Summer I Turned Pretty Season 2 - Official Trailer | Prime Video
The Summer I Turned Pretty series two full trailer gives a more detailed look at the plot of the upcoming episodes.
Belly, Conrad and Jeremiah return to our screens on Prime Video in a matter of days and the official The Summer I Turned Pretty series two trailer is finally here.
The new trailer gives more of an insight into the plot of The Summer I Turned Pretty series two, with a messy love triangle about to unfold for Belly, Jeremiah and Conrad with Taylor Swift's heartbreak ballads 'Back To December' and 'August' as the soundtrack to our tears.
After series one ended with brothers Conrad and Jeremiah finding out their mum Susannah has cancer, it looks like things begin on a sad note when we return to Cousins Beach.
Who's In The Cast Of The Summer I Turned Pretty Season 2?
All The Details On 'Speak Now (Taylor's Version)': Tracklist, Release Date & More
Belly says in the trailer: "I want to memorise it all. You never know the last time you're going to see a place, a person. I knew I'd lose Susannah eventually, I just didn't know I'd end up losing all of them."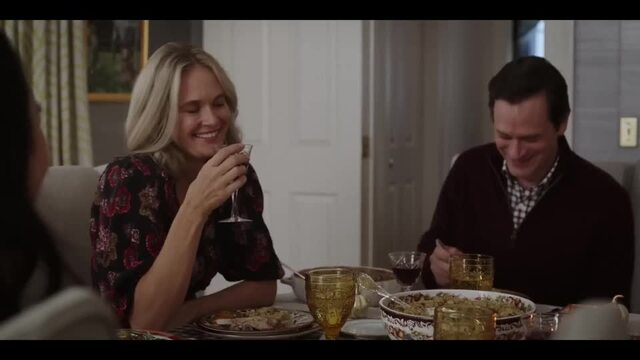 Watch the trailer for The Summer I Turned Pretty Season 2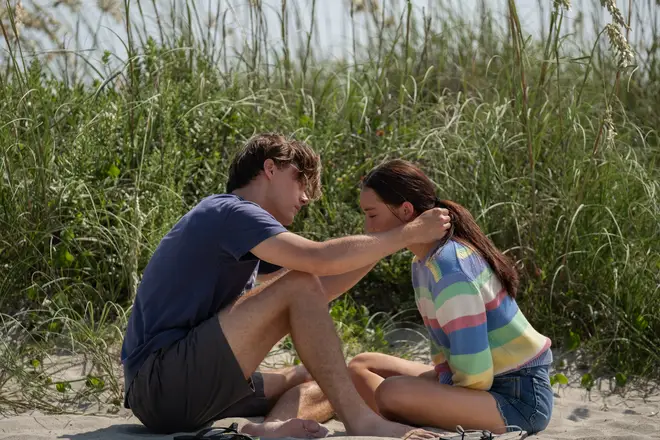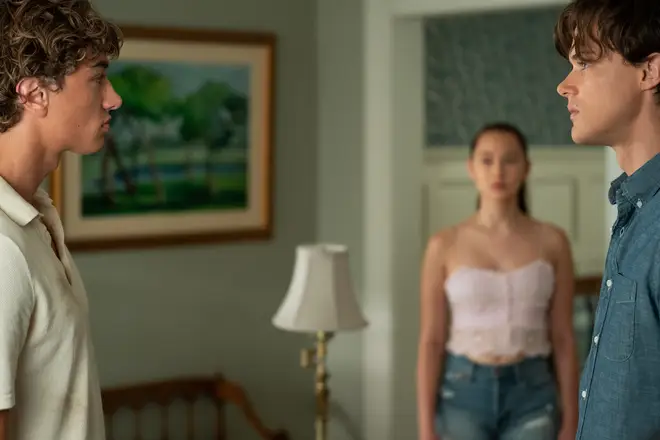 In one emotional moment Belly's brother Steven tells his little sister Conrad and Jeremiah won't text him back anymore because 'you made things messy.'
Jeremiah is then seen calling Belly to tell her Conrad has gone missing and the former BFFs embark on a road trip to try and find him.
"Belly, you were my best friend! We hooked up and then you hooked up with my brother and everyone expected me to act like I was fine and I wasn't," he fumes.
Things only get more dramatic when they find out Susannah's beach house they've spent every summer at is up for sale.
And the heartache doesn't end there. In season one Belly's brother hooked up with his sister's best friend Taylor and from the trailer alone we can see Steven is still cut up over the way things ended between them.
The fact Taylor Swift's songs are the soundtrack to all this heartbreak is making us anticipate an emotional summer.
The latest trailer included a snippet of Tay's re-recorded song, 'Back To December', which will be on the re-release of 'Speak Now' on 7th July.
The Summer I Turned Pretty returns with three episodes on Friday 14th July, with future episodes being released weekly.
The season finale will be available on Friday 18th August.
> Here Are All The Ways You Can Listen To Capital