Seann Walsh & Katya Jones Apologise In First TV Appearance Since Cheating Scandal
11 October 2018, 10:40 | Updated: 11 October 2018, 10:43
Seann Walsh and Katya Jones have faced criticism after being spotted kissing following a night out and now they've publicly apologised on 'It Takes Two'.
After being paired together on Strictly Come Dancing, Seann Walsh and Katya Jones have become embroiled in a cheating scandal after they were spotted kissing on a night out and the pair have been forced to apologise in their first TV appearance since their kiss was exposed.
> Who Is Capital DJ and Strictly Star Vick Hope? 11 Things You Need To Know Including Age And Career
Seann's partner Rebecca Humphries previously issued a brutal public statement about the couple's split after footage of Seann and Katya's kiss emerged, whilst Katya's husband and fellow Strictly professional Neil Jones has stick by her side.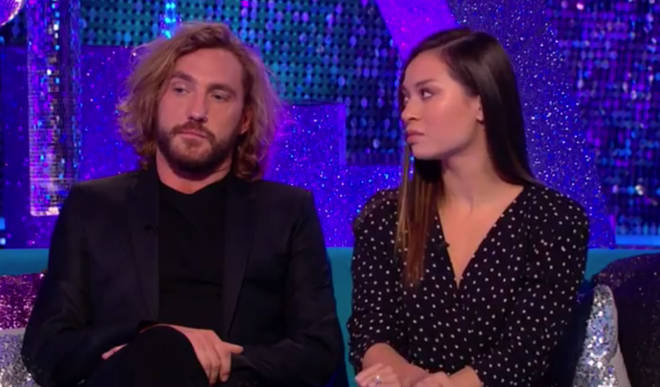 As you can see in the video above, when asked about the situation on Strictly partner show 'It Takes Two', Seann said, "Obviously I'm sorry. for the hurt that I've caused. We were getting on well, we were having fun, we had a couple of drinks and we made a huge mistake and I regret it deeply."
In her public apology, Katya added, "I've apologised and I can't apologise enough to everyone who it hurt and it involved, but the main thing for me - me and Neil are absolutely fine, that's what matters to me the most right now and focussing on my job and doing it as professionally as I can."
When quizzed about his ex's statement, Seann stated, "First of all I would rather not be having to address this publicly, but I feel like I have to. I made a mistake which I'm ver sorry for - I'm very sorry for the hurt that I've caused."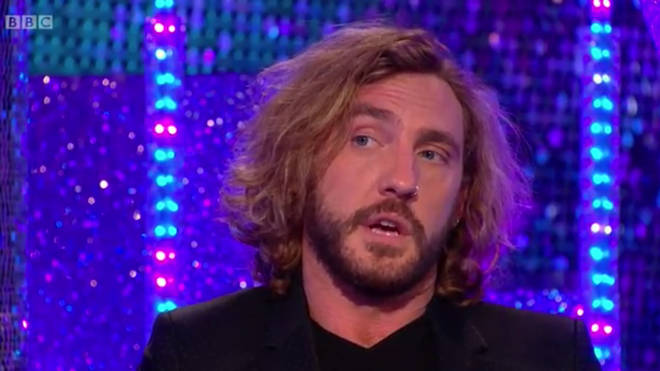 The comedian went on to say, "You never think about the extent of the damage that you're going to do in a moment, you know the mistake that you've made. I'm not perfect...far from it. Our relationship wasn't perfect. That doesn't mean I wanted it to end the way it finally didand I'm very sorry for that."
Appearing to dispute some of the claims his ex Rebecca made in her statement about Seann's previous behaviour during the couple's relationship, Seann explained, "I feel it's also important for me to say that the people that know me the most, that love me, they know that I am not the person I'm being portrayed as. I'm still sorry for what I did, but it's very important for me to get that out there."
Seann and Katya are set to remain on Strictly Come Dancing despite a lot of public pressure calling for the pair to be removed from the competition. Their next performance will take place on Saturday 13th October 2018.
> Download Our Free App For All The Latest Celeb News!