Sabrina The Teenage Witch: What Do The Original Cast Look Like Now?
25 October 2018, 13:09 | Updated: 25 October 2018, 14:23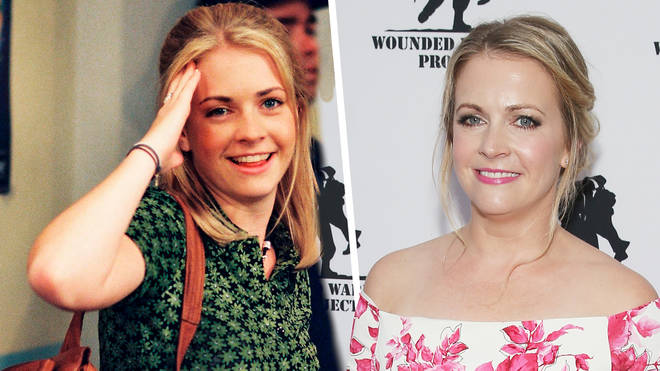 The Chilling Adventures of Sabrina is coming but the original Sabrina the Teenage Witch first aired in 1996 – so what do the cast look like now, in 2018?
Prepare to feel old - Sabrina the Teenage Witch first aired in 1996; 22 years ago. It hurts, doesn't it?
So, before The Chilling Adventures of Sabrina airs on Netflix, we wanted to see exactly what the original cast of Sabrina the Teenage Witch are up to now.
> Want Tickets To Capital's Jingle Bell Ball Before Anyone Else? Download Our App Now To Access Pre-Sale!
Melissa Joan Hart

If you don't remember Melissa Joan Hart as Sabrina the Teenage Witch, did you even have a childhood at all?

Melissa first earned the role of Sabrina in 1996, but has since gone on to appear in several films, as well as Dancing with the Stars and now stars in her own sitcom, Melissa & Joey.

She is also married to a musician, called Mark Wilkerson, and together they have three sons.

Sabrina Spellman will be played by young actress Kiernan Shipka in the new Netflix series.

Caroline Rhea

Caroline began her career as a stand-up comedian, performing alongside the likes of Chris Rock and Louis C.K., before landing her role as Hilda Spellman, Sabrina's impulsive aunt.

She is now known as the voice of Linda Flynn-Fletcher on Disney Channel's Phineas and Ferb, and regularly appears on Hollywood Squares, alongside her friend Whoopi Goldberg.

Beth Broderick

You may remember Beth Broderick as Sabrina's other aunt, Zelda, but did you know she also starred as Diane Janssen in Lost, and as Rose Twitchell in Under the Dome.

Not only is she an actress, but Beth also directed three episodes of Sabrina the Teenage Witch; 'Guilty!', 'Cloud Ten' and 'Making the Grade'.

Nate Richert

Nate played Sabrina's on-off boyfriend, Harvey Kinkle, for seven years on the show, and has had four smaller TV roles since.

Jenna Leigh Green

Jenna Leigh Green played Libby Chessler, Sabrina's arch-enemy in Sabrina the Teenage Witch, but she is actually a well-known name on Broadway.

Her theatre experience includes The Wizard of Oz, Romeo and Juliet and West Side Story. She became a cast member of Wicked, playing the role of Elphaba over 40 times.

Paul Feig

While Paul Feig only appeared as Mr Pool, Sabrina's favourite teacher, for one season, you may recognise him as the director of Bridesmaids. No. Really.

He went on to direct huge Hollywood movies, such as Spy and the Ghostbusters reboot, as well as episodes of Parks and Recreation, 30 Rock and The Office.