Sabrina The Teenage Witch Is Back! Here's Everything About The Netflix Reboot Inc. Trailer
21 March 2018, 13:31 | Updated: 13 September 2018, 16:08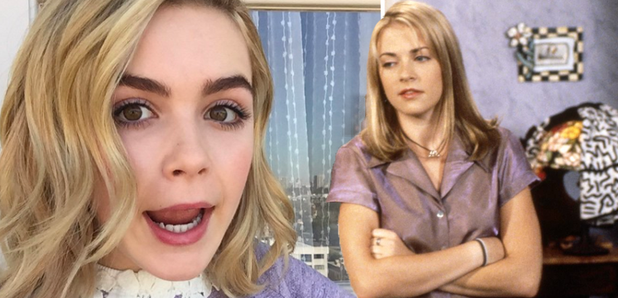 Netflix are cooking up a potion to make all of our childhood dreams come true, and the official trailer for the extremely dark looking 'Sabrina' is finally here... warning, it looks creepy AF.
Sabrina The Teenage Witch is coming back, yup, you read that correctly. You will genuinely be able to see a fresh re-imagining of everyone's favourite witch on Netflix soon, but before you expect to see that charming lil' comedy show you remember from your childhood, you may want to prepare yourself- because the reboot is pretty damn dark.
> QUIZ: Tell Us Which Of These Shows You've Finished & We'll Give You Your Netflix BFF
With the massive success of teen-favourite 'Riverdale', it seems fans can't get enough of the stories taken from the 'Archie Comics', as Netflix have now green lit two seasons of Sabrina which comes from the same universe (and executive producers) as Jughead and co.
Where can I watch the Sabrina The Teenage Witch reboot?
YES! Sabrina is coming to Netflix. Not like the old days of seeing Salem and co. on good old British TV.
Sabrina is coming to Netflix and she might just out-brood Jughead. Don't @ me about talking cats (yet)

— Netflix US (@netflix) December 1, 2017
When is the premiere of Sabrina The Teenage Witch?
Fittingly, the series release is 26th October 2018, just five days before Halloween, and where as Sabrina and her Aunts used to celebrate in jovial fashion, something from the sinister (and very Riverdale-esque) trailer tells us they'll be marking the occasion in a slightly different way.
Who is playing Sabrina?
Looking strikingly similar to the original Sabrina, played by Melissa Joan Hart, Kiernan Shipka is taking on the lead role.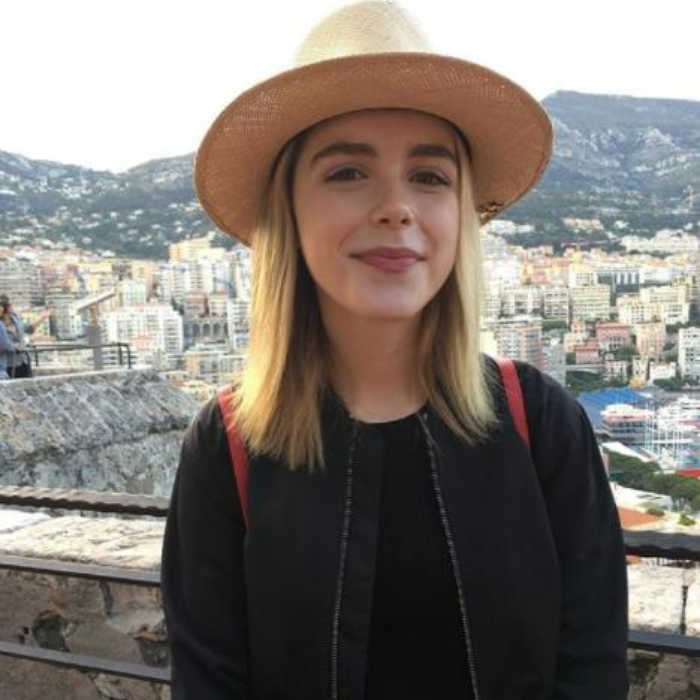 PIC: Kiernan Shipka/Instagram
View this post on Instagram
Miranda Otto will take on duties of portraying Aunt Zelda Spellman and English actress Lucy Davis will play Aunt Hilda Spellman.
> 20 Films And Shows On Netflix For When You Wanna Netlfix And Chill
Will Salem be in the Sabrina The Teenage Witch reboot?
YES AND LOOK!
Ladies and gentlemen, meet #Greendale's latest resident. All hail, Salem! #sabrina, #netflix pic.twitter.com/XZ1dNPgvja

— RobertoAguirreSacasa (@WriterRAS) February 9, 2018
They now live in 'Spellman mortuary', which we guess seems fitting.
Will Melissa Joan Hart be in the reboot?
It is unlikely however speaking to Entertainment Weekly, MJH seems to have given the show her seal of approval, "I think they're doing it in a smart way—change it up, don't make it the same."
Adding, "If you're going to do the same show, it probably would fall on its face, but I think what they're doing is probably the smartest way to reboot something."
>Download Our Brand New App For All The Latest TV News