WATCH: The Riverdale Season 3 Teaser Trailer Is Finally Here
23 July 2018, 12:35 | Updated: 23 July 2018, 12:44
The Riverdale series 3 teaser trailer has finally been released and we are truly shook, with more drama than ever set to rock Archie, Jug head and friends than ever before...
The Riverdale season 3 teaser trailer has finally been released, dropped faithfully during Comic Con over in the US, and the trailer has got us excited in a really, serious way.
The clip starts out by tricking our foolish selves into thinking everything was finally looking up for the high schoolers of Riverdale, but how wrong we were, as it looks like things are going to quickly take a turn for worse.
Riverdale Season 3 Cast, Release Date, News & Trailer
There are so many questions we now have from this sneak preview which offers a glimpse into the affairs, scandal, blackmail and even murder of the upcoming serious, we literally cannot wait for them to finish up filming in Vancouver and bring us our next binge Netflix watch.
i have so many questions about the riverdale trailer

— jess (@sadIyjess) July 22, 2018
I just saw the #Riverdale S3 Sneak preview trailer and I'm 99.97% sure I was RIGHT about Polly.

— James (@ScriptsByJames) July 22, 2018
They've officially started filming series 3 in Vancouver, and the cast are giving us serious FOMO, posting on Instagram from behind the scenes, it always looks like they are having SO much fun!
WE. CAN'T. WAIT.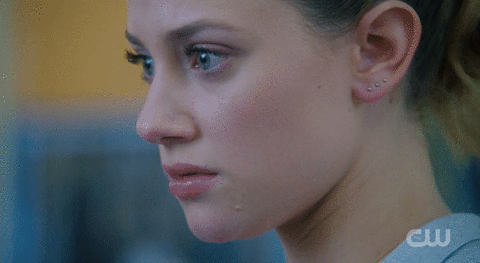 Picture: GIPHY
Download Our Brand New App For All The Latest Behind The Scenes Riverdale News