Lili Reinhart Just Clapped Back A Troll With A Very Dirty Message About Her & Cole Sprouse
20 September 2018, 13:44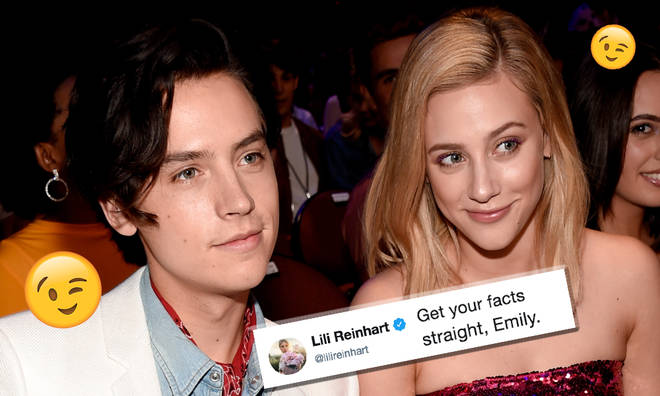 Riverdale's Lili Reinhart clapped back a troll who suggested she was boring with a very raunchy message, oh, and we now know her and Cole Sprouse eat Chinese food.. amongst other things.
First things first, we think it's about time everyone agrees on one thing, Riverdale's Lili Reinhart and Cole Sprouse could not be more together than if they got each other's faces tattooed on one another and Instagrammed it, despite the fact they've never confirmed it, which the beef Lili had on Twitter with a troll has also reinforced.
Riverdale Season 3 Spoilers Revealed As Netflix Start Date Approaches
The actress clapped back a Twitter troll who made a pretty mean message about her implying she was basic AF, calling her 'so tumblr 2013' and insinuating she makes Cole 'buy her pizza and rub her booty', and Lili has made it clear they do a whole lot more than that.
Sheesh! This is in the running for clap back of 2018 because it's just so damn juicy. Also, guys, they eat Chinese food not pizza, get it right.
The co-stars have slowly become more open with their relationship, posting photos of one another and turning up to awards ceremonies arm in arm, and TBH, when there're trolls like this in the world, can you really blame them for trying to keep it so low-key?
Honestly, your life will change the minute you unfollow the people on social media who make you feel like you need to change your image to be more like them.

— Lili Reinhart (@lilireinhart) September 19, 2018
Heard that, sis.
>Download Our Brand New App For All The Latest Riverdale News