What Happened On Only Murders In The Building Series 2? A Recap
8 August 2023, 14:58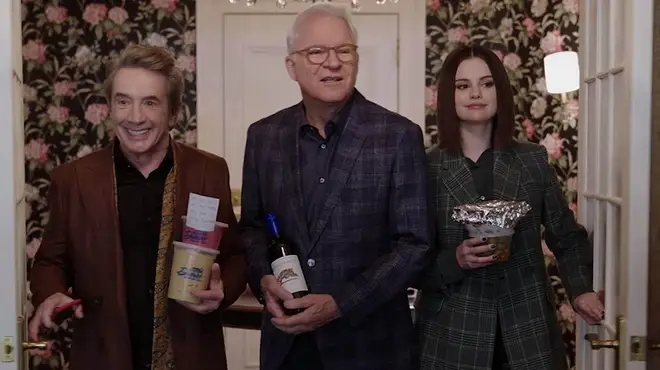 It's time to recap what happened on Only Murders in the Building season two – what did Mabel, Charles and Oliver get up to and how did it end?
Only Murders in the Building returns with series three and Selena Gomez, Steve Martin and Martin Short, who play Mabel, Charles and Oliver, are back hosting their crime podcast.
The trio became the centre of a case themselves after investigating yet another murder under their own roof, after Bunny (Jayne Houdyshell) was killed – but fans of the show will know how this one panned out.
Season two saw Mabel become the main suspect in Bunny's murder, with her neighbours being accused as her accomplices.
Here's everything that happened in Only Murders In The Building season 2: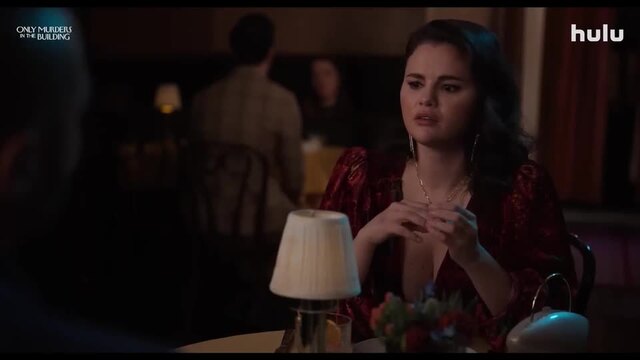 Watch the trailer for Only Murders in the Building Season 3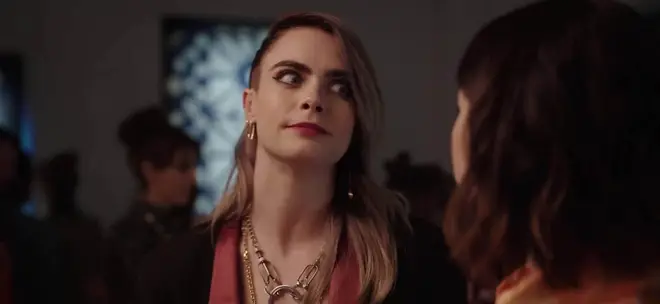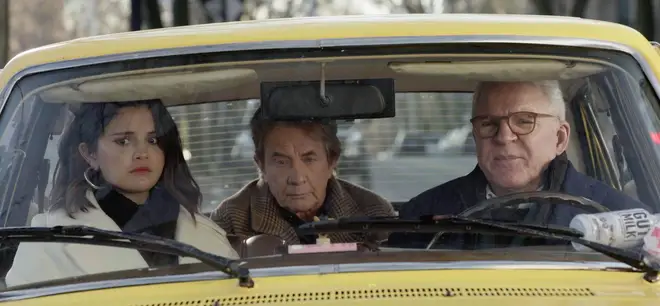 After Bunny was murdered, Mabel, Charles and Oliver were taken into custody but were released shortly after due to a lack of evidence.
After that, Mabel tried to steer clear of crime-related happenings including the podcast she started with neighbours Charles and Oliver to avoid the spotlight being back on them.
She also grew close to local artist Alice, who helped Mabel explore her creative side. They started dating and things started to get better for Mabel as she was distracted from all the crime stuff.
But let's fast forward to the season two finale to see how their fling ended up going.
Season two ended by revealing Bunny's killer was Cinda Canning's assistant, Poppy White, whose real name is Becky Butler.
You'll remember Cinda Canning (Tina Fey) is the podcast host of All Is Not Ok in Oklahoma, which first brought Mabel, Charles and Oliver together.
The topic of that podcast focused on a missing woman named Becky Butler, who turns out not to be missing at all and is going by the name Poppy, remember?
Becky abandoned her life in Chickasha and got a job working for Cinda under the alias Poppy White, where she pitches the podcast idea about a 'missing' girl called Becky Butler.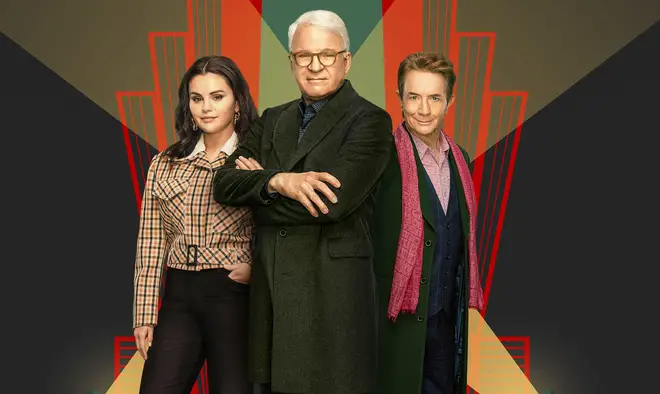 Poppy confessed all after Cinda complimented Mabel for solving the case, after they falsely accused Alice of being the killer – more on that in a mo.
"I just wanted to make a good podcast," she said once everyone figured out she killed Bunny. "I just wanted Cinda to notice me."
Back to the false accusation of Alice being a murderer; enraged by Mabel's claims that she's a killer Alice tried to stab Mabel but Charles stepped in the way and was stabbed right in the stomach – but he remains alive and well have no fear, as the knife turned out to be a prop.
Cinda later reveals she knew Poppy was really Becky Butler after Oliver, Mabel and Charles told her earlier that day.
> Here Are All The Ways You Can Listen To Capital