When Is You Season 3 Coming Out? All The Latest News Including Cast, Trailers & More
20 September 2021, 12:54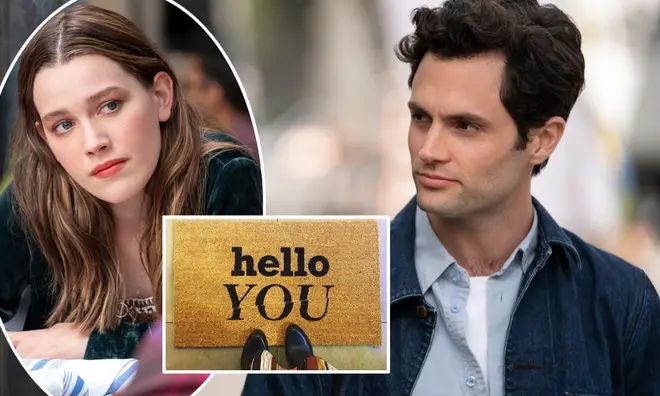 Netflix has confirmed the release date for season three of 'You'! When will it drop and is there a trailer yet? Here's all the latest news...
You, starring Penn Badgeley, has been given a release date! After almost a whole year of delays in production, the new series of You will be coming out at the end of 2021.
The highly-anticipated third season will land on the streaming platform this autumn after the last instalment of the hit show arrived at the end of 2019.
You Season 3: All The On Set Pictures & Spoilers From The Netflix Show So Far
The creepy Netflix show is the thriller series we can't get enough of, following the mysterious Joe Goldberg as the crushes he develops on women become serious obsessions in which he removes every obstacle in the way to get close to them.
Here's everything you need to know about You series three, from its release date to who's in the cast and what's going to happen…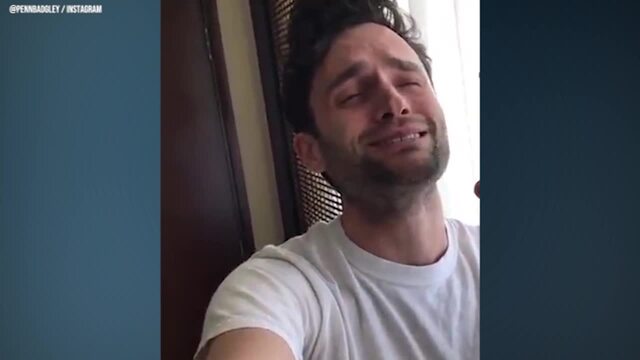 Penn Badgley says he's hit 1 million followers for 'murdering' people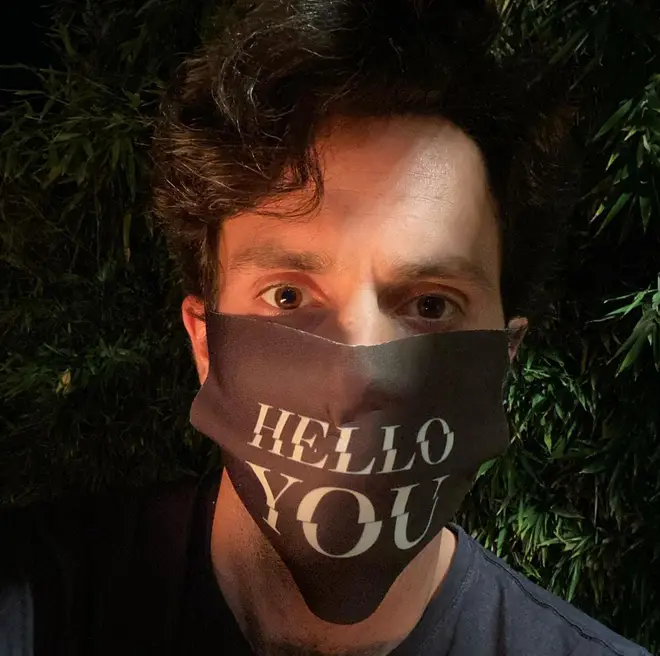 When will You season 3 be released?
You season three is coming out on Netflix on October 15th!
Audiences have been eagerly awaiting a new batch of episodes of the dark thriller since season two was released in December of 2019 – making the full gap between seasons a whopping 22 months!
One of the show's stars Shalita Grant revealed that filming has wrapped for season three, as of April 2021, while one of the writers, Sera Gamble, confirmed in a Q&A on her Instagram Stories that the third season is set for release in the fourth quarter of this year.
You's official Instagram page even marked the occasion by sharing a snap of Penn Badgley sat in a chair, with a label on the back which read "stalker", hinting at just how creepy season three will be.
You first aired on Lifetime in September 2018 before it was picked up by streaming giant Netflix and given an even wider audience.
Who is in the cast of You season 3?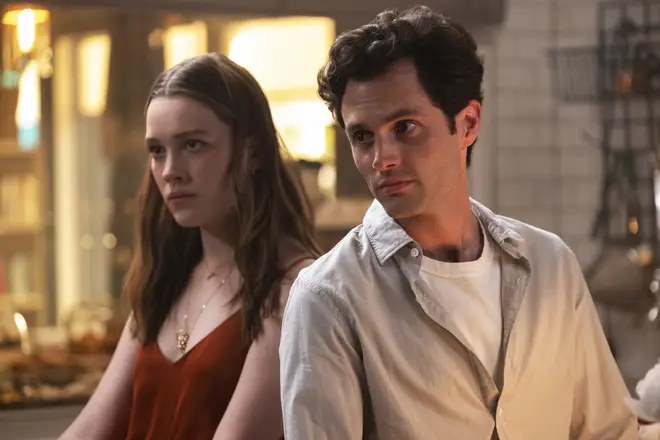 Given the way season two ended, with Joe Goldberg and Love Quinn murdering pretty much everyone around them, we know Penn Badgeley and Victoria Pedretti will return for season three.
Season two ended with the murderous couple moving in together after killing almost everyone who crossed their paths, including comedian Henderson, landlord Delilah, Joe's ex Candace, and Love's brother Forty.
But there will also be some new faces in the cast of season three; Shalita Grant who will play Sherry, a 'mom-fluencer', and Travis VanWinkle who will play the wealthy Cary, who invites Joe into his circle.
What's the plot of You series 3?
After the last episode ended with Joe peering through his fence at his new neighbour, fans are now desperate to know who the woman is in next door's garden – something which has a lot of theories in itself.
Joe and Love start a family in their new suburbia, but how long can they keep up the act?
While many have predicted Joe's ex Beck could return (although he murdered her in series one), it's looking likely he'll start obsessing over a brand new victim.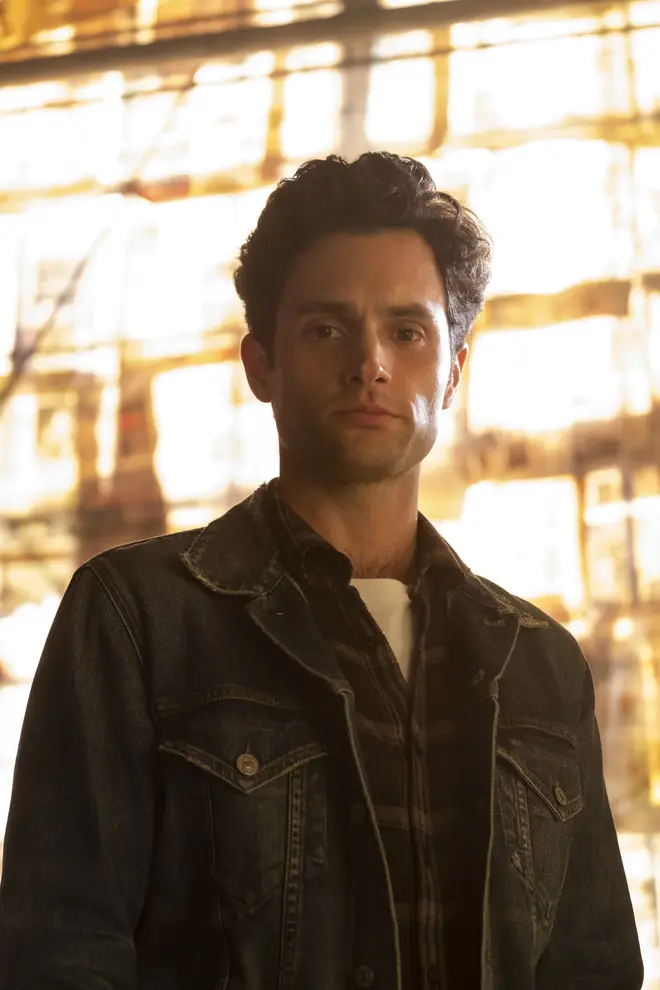 Is there a trailer for You season 3?
A brand new trailer for the third season hit the internet on September 17, just weeks after the first teaser dropped!
Of course, Joe's hair-raising narration makes a return in the promotional video – watch the creepy teasers below.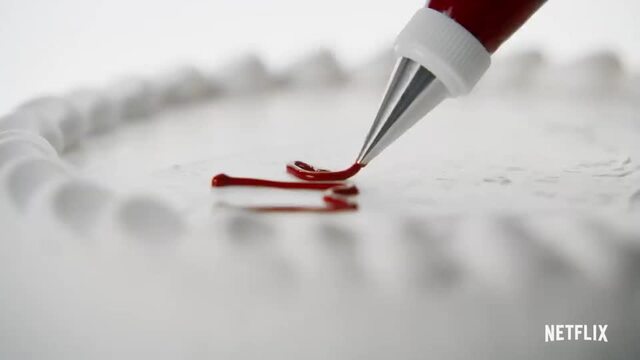 Joe Goldberg announces baby son's name in You season 3 teaser Watch the first trailer for You season 3
The chilling clip gives us an insight into the direction of Joe and Love's suburban life as they welcome their first child – the trailer centres on Penn Badgley's giving his iconic monologue and addressing it to his unborn son.
Both teasers are incredibly chilling and show the extreme lengths Joe and Love will go to, to keep their relationship going...
Keep your eyes peeled on this page for all the latest news on You season three.
> Here Are All The Ways You Can Listen To Capital