Who Will Host Big Brother 2023 & When It's Coming Back: The Biggest Questions Answered
25 September 2023, 10:18 | Updated: 25 September 2023, 12:32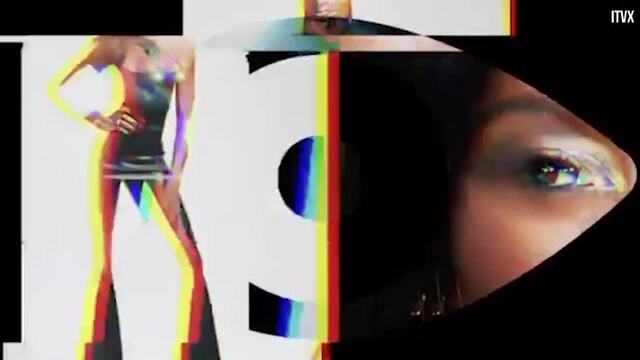 Big Brother hosts revealed
Big Brother will return on ITV2 – music to reality TV fans' ears. But who will host, can you apply now and when will it start?
Big Brother is coming back after five years away! The series was one of the biggest reality TV shows before it was axed by Channel 4 and later Channel 5 in 2018, but this year the series will make a grand comeback on Sunday 8th October, to ITV2.
New promotional trailers for the show have been released, confirming narrator Marcus Bentley returns as the iconic Geordie. voiceover. Hosts Will Best and AJ Odudu can be seen in the latest teasers recreating his trademark announcements and singing along to the instantly recognisable theme tune.
Big Brother ended its long-running stint five years ago, but later in 2023 it's set to make a huge comeback, with a few changes to its format but remaining as it's known; a social experiment.
So, who will host Big Brother in 2023, where will it be filmed, can you apply and does it have a start date yet? Read on for all your biggest BB questions answered.
Big Brother sees all in TV show promo
When is Big Brother coming back?
Big Brother is coming back on Sunday 8th October 2023! It will air on ITV2 and ITVX. The show has promised to 'get back to basics' by 'interfering less' and with 'fewer challenges'.
It will air Sundays to Fridays 9-10pm before a companion show Big Brother: Late & Live, hosted by Will Best and AJ Odudu at 10pm. ITVX will also air two hours of live feed every night.
The new series will feature members of the public instead of celebrities. It's not yet known whether a celebrity edition will come later in the year.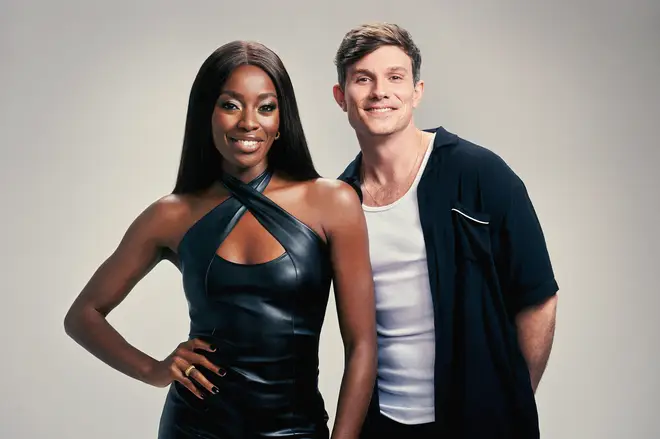 Who will host Big Brother 2023?
AJ Odudu and Will Best have been confirmed as the hosts of the brand new Big Brother series!
This comes after there was a handful of names in the running including Alison Hammond, Maura Higgins, Mo Gilligan and Rylan Clarke.
Davina McCall hosted the show for much of its time on TV, before Emma Willis took over when it moved to Channel 5.
Rylan was a favourite to host the comeback series after he hosted Big Brother's Bit on the Side from 2013 - 2018, but he previously confirmed he hasn't been asked to front the show.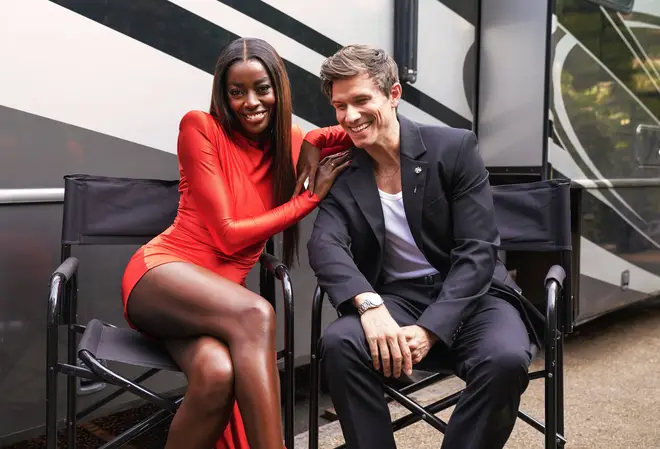 Who will narrate Big Brother 2023?
The original Big Brother narrator, Marcus Bentley, is said to be making his return to voice the show this year, according to reports, with an insider saying: "It was a no-brainer to have Marcus back for the new era - he is simply the voice associated with Big Brother UK."
Marcus has been the narrator of the show since its very first episode all the way back on Channel 4 in 2000 - so fans will be buzzing to hear the legendary narrator make his return!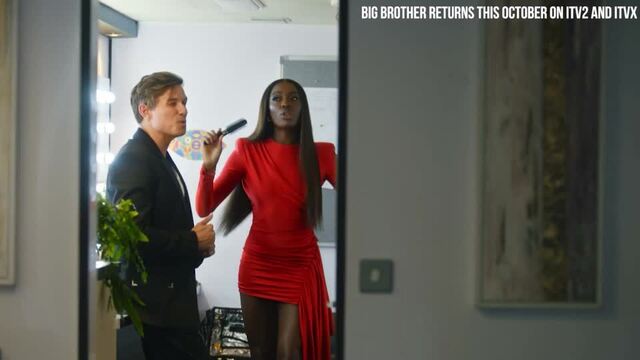 AJ and Will star in new Big Brother promo
Who is narrating Big Brother 2023?
Marcus Bentley and his unmissable voice are of course returning to narrate Big Brother in 2023 – it wouldn't be the same without him!
In a new teaser for the series, hosts Will Best and AJ Odudu can be seen doing their own impersonation of his voice, before being reminded 'Big Brother sees all.'
Who are the Big Brother 2023 contestants?
Big Brother hasn't yet unveiled the line-up for the brand new 2023 series, but viewers will find out who this year's housemates are during the launch show.
Ahead of the show's release, ITV said: "Big Brother: The Launch will see a new cast of carefully selected housemates, from all walks of life, become the first people to take up residence in the brand-new Big Brother house as they arrive at the famous destination in front of a live studio audience."
Where is the new Big Brother house?
Big Brother will be filmed in a brand new house for the 2023 series after the house in Elstree was demolished in 2019.
The new location is on a studio lot in London and in new pictures it shows the hot tub returns – the spot in the house where a lot of the intimate moments tend to happen.
Why was Big Brother cancelled in 2018?
Big Brother was cancelled by Channel 4 in 2009 but it was later snapped up by Channel 5 instead. It was eventually axed in 2018 after the channel failed to reach an agreement with its production company.
It was originally cancelled in 2009 so Channel 4 could free up '£20 million a year' to fund shows aimed at younger audiences.
Listen live to Capital, and catch up on any shows you missed, on Global Player.