Euphoria Season 2: Release Date, Cast, Trailer & Everything We Know
21 December 2021, 16:59
Here's what we know about the upcoming release of Euphoria's second season as the release date is finally confirmed.
Euphoria is the US drama that got everybody hooked just after one episode. 
The HBO show, which is produced by Drake, has the likes of Zendaya and Jacob Elordi bringing us a high-school world like we've not seen it before.
Zendaya & Tom Holland Were Warned Not To Date By Spider-Man Producer
But when will we be blessed with a second season? What can we expect and who will return? Here's what we know…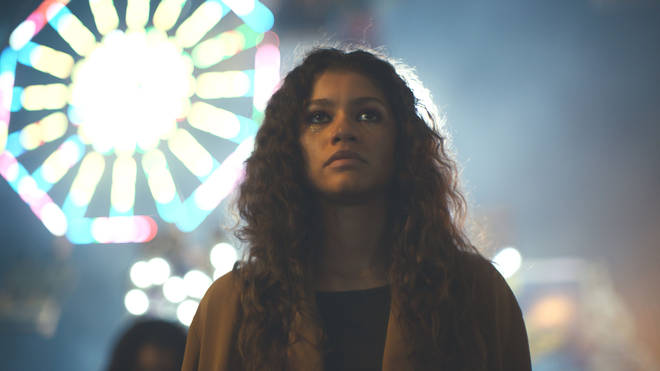 When will Euphoria season 2 be released?
Thanks to the new trailer that dropped on December 20, we finally have a release date for season two!
The new Euphoria series will drop on January 9, 2022, on HBO in the US, while it will be released in the UK on January 10, 2022.
Where can I watch Euphoria season 2?
Euphoria season two will be able to watch on Sky Atlantic and NowTV - just as season one was.
What can we expect to happen in Euphoria season 2?
Speaking to ET, Sydney Sweeney, who plays Cassie Howard in the show, dropped some serious hints about how 'dark' the upcoming season will be and how the cast is 'getting into more intense situations'.
In a Zoom meeting, she spoke about what fans can expect from season two, explaining: "You won't even be able to guess what's coming... I couldn't even guess it.
"Creator Sam [Levinson] called me over the summer, going, 'So what do you think Cassie's going to do next season? Where do you think she's gonna go?' I'm like, 'I don't know, maybe she does this or that.' He's like, 'Ahh yeah. No!'
"And then he read me a little bit, and I was like, 'Oh my gosh, wait!' I couldn't even guess it, so if anybody's able to guess it, you're very good. It's just shocking. I mean, everything with life as a teenager is shocking, so you never know what to expect."
Will Zendaya return in season 2 of Euphoria?
The actress will reprise her role as she previously took to Twitter after HBO announced the show's return for its second season.
She tweeted: "Literally just got the call. Can't say thank you enough for the support we've seen, wow…" and we're taking that as confirmation!
Has production started for Euphoria season 2?
Yes, it has! The show's official Twitter account shared a snap of Zendaya and her co-star, Angus Cloud, at what seems to be a table read of scripts - how exciting!
However, due to the coronavirus pandemic, filming had been put on pause.
Speaking to ET, Sydney said: "They're taking everything very seriously. They don't want to put their crew or their cast or anyone involved in harm, so they just want to make sure they're staying safe and healthy. And waiting for all of it to calm down.
"I think everyone is hoping that [production] will be back sometime this summer, but they also don't want to rush anything just in case. It isn't safe, so I don't think they wanna get too much hope in our minds and then have to push it longer. So we're kind of just waiting and seeing right now [sic]."
> Here Are All The Ways You Can Listen To Capital