Who Is G Flip? Get To Know Selling Sunset's Chrishell Stause's Partner
8 November 2023, 15:17 | Updated: 8 November 2023, 15:55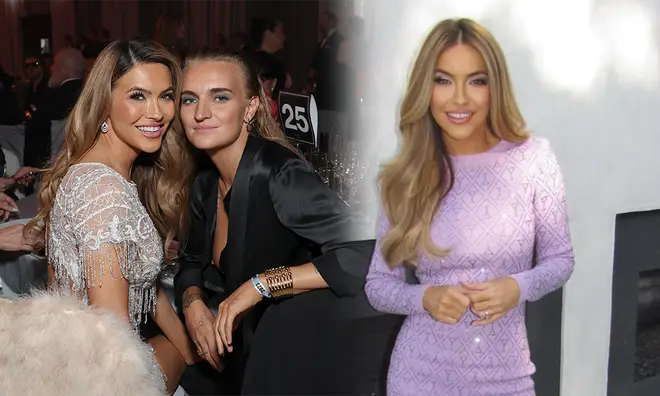 Chrishell Stause is married to non-binary musician G Flip! Here is everything you need to know about the Selling Sunset star's love life, from exes to new flames...
Season seven of Selling Sunset has landed on Netflix, leading fans to ask questions about what The Oppenheim Group ladies have been up to since the last series.
Chrishell Stause is one of the biggest stars of the reality show, with streamers having had an insight into her love life for five seasons since Selling Sunset began back in 2019.
Series five saw her relationship with Jason Oppenheim play out on-screen, with their split captured in the final few episodes. And her new relationship with singer G Flip was revealed weeks after the show wrapped.
In a season seven scene we saw Chrishell confronting Jason Oppenheim's ex Marie-Lou for misgendering G Flip. So, who is Chrishell's partner G Flip? Let's take a look...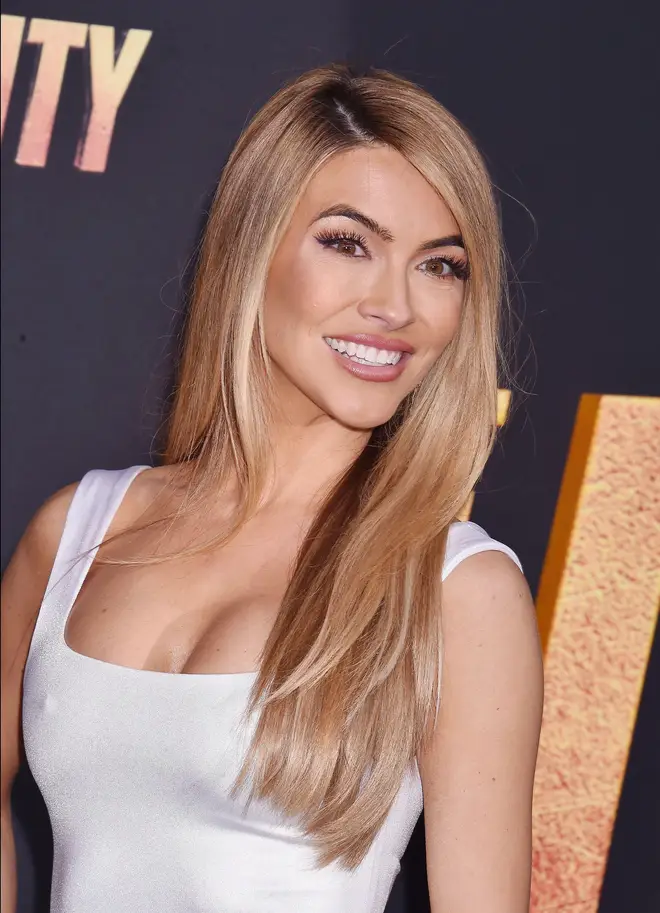 Who is Chrishell Stause dating?
Chrishell isn't daating! She's happily married to 30-year-old non-binary musician G Flip, who's from Australia! The realtor confirmed their romance on the Selling Sunset reunion show, revealing that their relationship blossomed on the set of G Flip's music video.
G Flip is a super talented singer, songwriter, drummer and producer whose hugely successful Down Under and in Europe too, with a reported net worth of $5 million.
Who is G Flip?
They are an Australian singer-songwriter and producer releases who their work under the pseudonym G Flip – their real name is Georgia Flipo and they've been married to Selling Sunset's Chrishell Stause since May 2023.
G Flip identifies as non-binary and has described themselves as being a "gender smoothie". In April 2022, G Flip posted their response to being asked about gender on a kids' TV show.
They wrote: "If strawberries were girls and blueberries were boys and you put them in a blender, you'd get a gender smoothie. I am a gender smoothie."
Recently, they tied the knot after over a year of dating, walking down the aisle in Vegas. Chrishell confirmed the news on Instagram with a sweet video of snippets of their relationship, captioning it: "Love doesn't always go as planned…Sometimes it's immeasurably better."
Selling Sunset has followed Chrishell through her previous relationships, such as with Jason, as well as her ex-husband Justin Hartley – who is a well-known actor on the television drama, This Is Us.
Chrishell and Justin began dating in 2014, married in 2017 and filed for divorce two years later. She announced her romance with her Selling Sunset co-star in July 2021.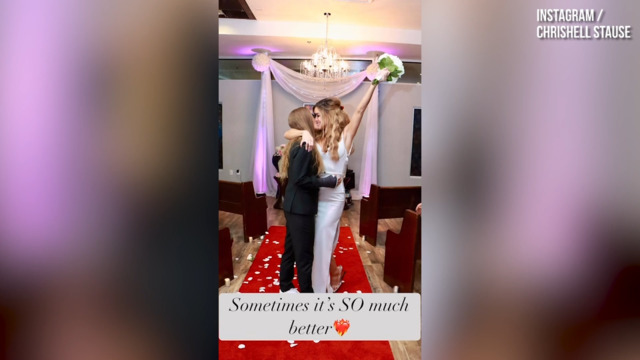 Chrishell Stause marries G Flip
Are Chrishell Stause and G Flip married?
Yes! Chrishell and G Flip tied the knot in May of this year and they look happy as ever!
The reality realtor announced the news on Instagram with a sentimental video, she shared a montage of clips from their relationship before showing a picture of them kissing on their wedding day.
The newlyweds shared a passionate kiss as they stood at the alter, Chrishell held up a wedding bouquet in a white gown and G Flip wore a suave suit.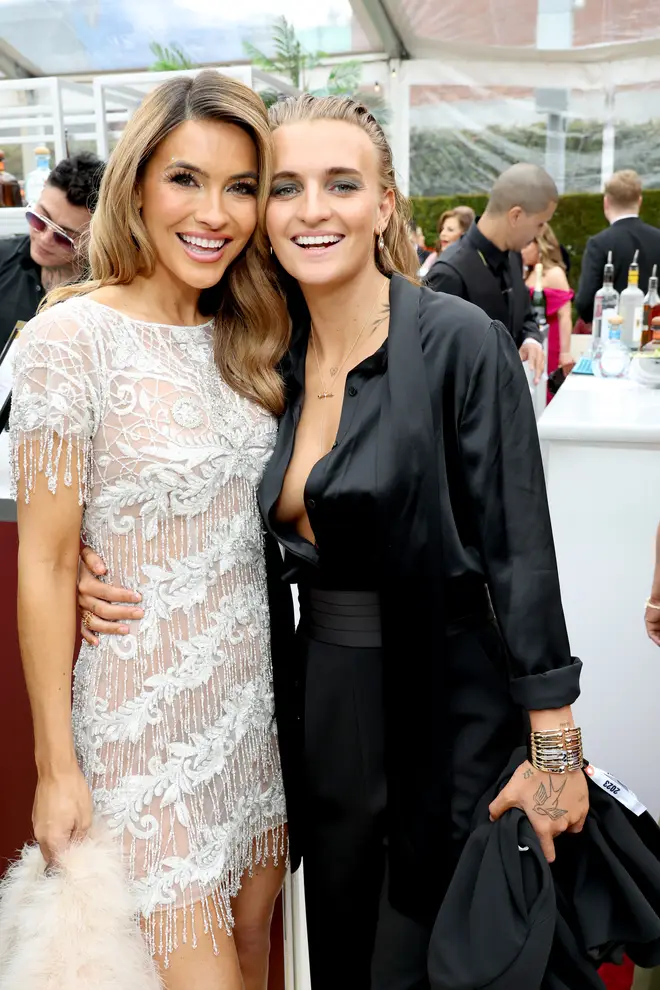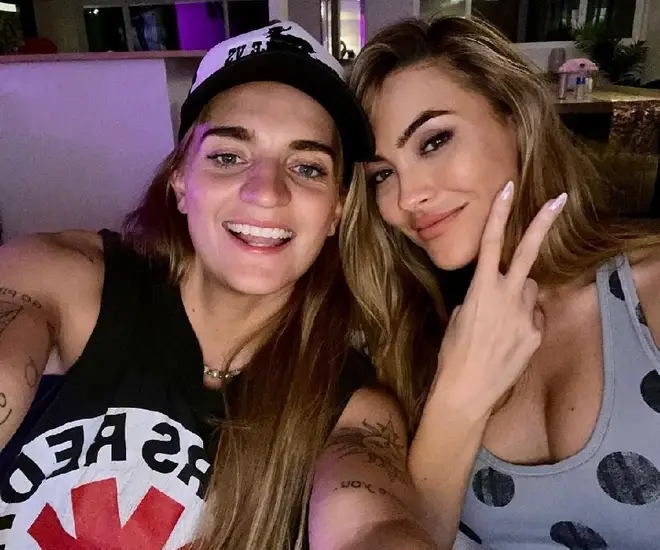 How long have Chrishell and G Flip been dating?
Chrishell and G Flip marked one year together on 16th March 2023, with G Flip marking the occasion by dedicating a song to Chrishell.
They sang in the track: "I understand 'cause I get you emotionally / I'm not a man but I can be if you want me to be."
G also shared a clip of Chrishell's teary reaction to the track in a candid video. The two wed after 14 months together and they seem happy as ever!
Chrishell and G Flip have been inseparable since they started dating, they're often seen in Los Angeles together, as well as Australia, and are always seen getting cosy on the 'Gram!
G Flip made a few appearances on season sixth of Selling Sunset and appears on the seventh season, including a fiery run-in with Marie-Lou Nurk who misgendered them.
Chrishell was quick to stand up for her partner, as she confronted Marie-Lou, saying: "My partner's nonbinary, they use they/them pronouns. This is a simple thing."
Listen live to Capital, and catch up on any shows you missed, on Global Player.