All The Details On The 'Barbie' Movie: Full Cast, Trailers And Release Date
10 July 2023, 17:06 | Updated: 19 July 2023, 14:50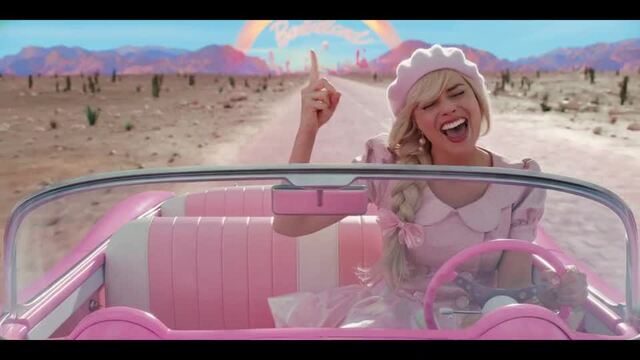 Watch the official Barbie trailer
From the trailer to the release date to all the details on that incredibly talented cast, here is everything we know so far about the live-action adaptation of 'Barbie'!
Barbie is set to be the film of the summer and the official trailer (which you can watch above!) is exactly what we wanted, giving fans their first real look at the plot of the star-studded film.
As we all know, everyone's favourite childhood doll is getting her very own big-budget live-action film fronted by none other than Margot Robbie – her take on the Barbara Millicent Roberts role is already iconic!
The cast boasts one of the biggest and best line-ups of stars in recent years, with the likes of Ryan Gosling, Emma Mackey, Dua Lipa, Ncuti Gatwa and so many more featuring in the film.
Barbie's World Premiere In Pictures: The Dreamiest Pink Carpet Looks
Barbie's World Premiere In Pictures: The Dreamiest Pink Carpet Looks
The Hollywood flick will give a rom-com twist on the iconic toy line by Mattel, featuring all of your favourite dolls from blonde bombshell Barbie, her toyboy Ken and possibly her younger sister Skipper too!
Here is everything you need to know about the upcoming movie on everyone's minds...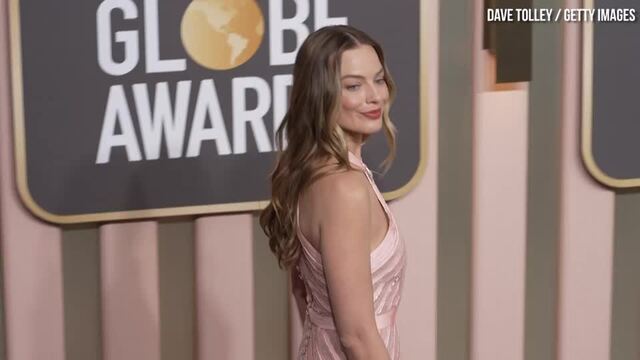 Margot Robbie attends the Golden Globes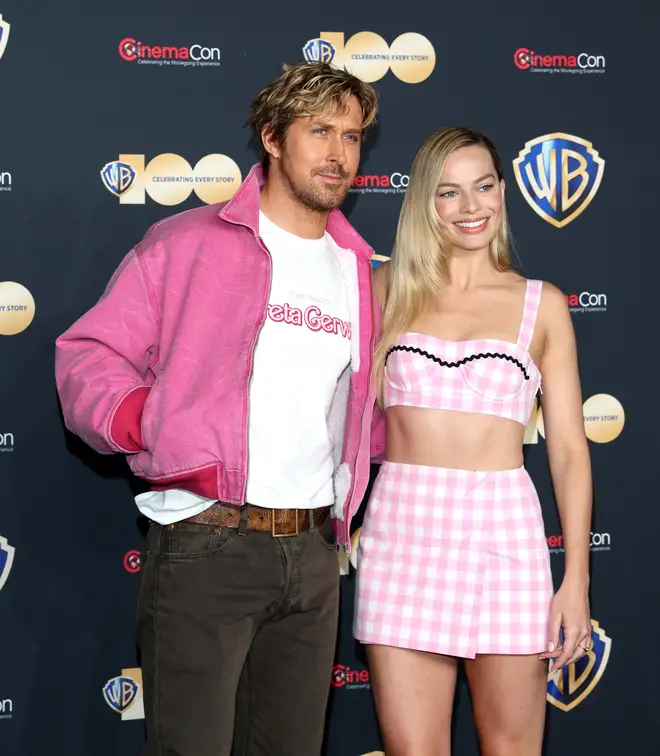 When does the Barbie movie come out?
Barbie comes out on 21st July! The buzz surrounding the Barbie movie is growing every day and the wait isn't too much longer...
The hotly-anticipated Greta Gerwig film is just a matter of weeks away now.
Is there a Barbie trailer?
Yes! Fans were treated to their longest trailer yet on May 25 and it's safe to say that it sent the internet into a frenzy (watch at the top of the page).
The second trailer shows Barbie's (Margot Robbie) expedition into the real world after her pink dreamland slowly starts to go wrong, for example, her iconic heeled feet turn flat – the horror! Oh, and she takes Ken (Ryan Gosling) with her as she tries to fit in with reality.
Mattel boss (Will Ferrel) proves himself to be the film's villain as he tries to capture Barbie, apparently if news got out it would be 'catastrophic' for the Barbie Dreamland. The trailer also gave us a sneak preview of brand new songs from Dua Lipa and Nicki Minaj as part of 'Barbie The Album'.
The latest trailer which dropped on July 10 showcased a more emotional side to the film as it featured the first teaser of Billie Eilish's soundtrack song 'What Was I Made For?' - you can watch it below.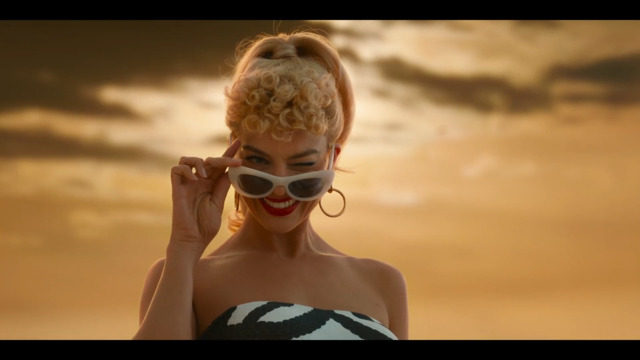 Watch the first teaser for Barbie starring Margot Robbie
Who is in the Barbie film cast?
Who isn't in the Barbie cast?
The Greta Gerwig film has cast a whole host of Barbies and Kens in the project, meaning there are a lot of actors involved.
Get ready to see a hodge-podge of stars grace the silver screen on July 21, that you'll recognise from your favourite films and TV shows.
Of course, Margot is set to shine in the role of Barbie, currently, there are only a few promotional pictures showing the actress as the real-life carnation of the fabulous doll, but she also serves as one of the movie's producers!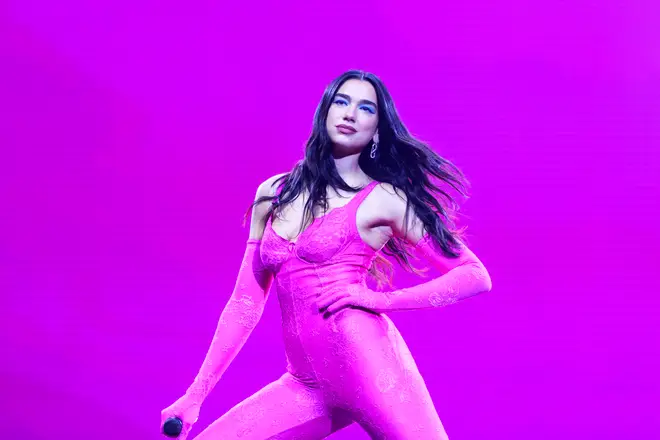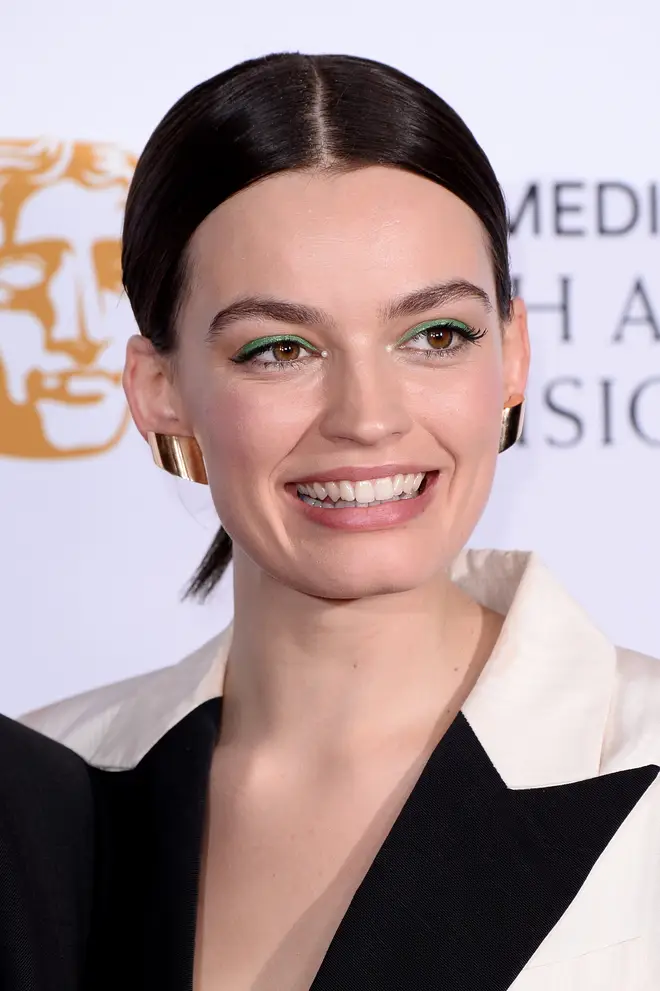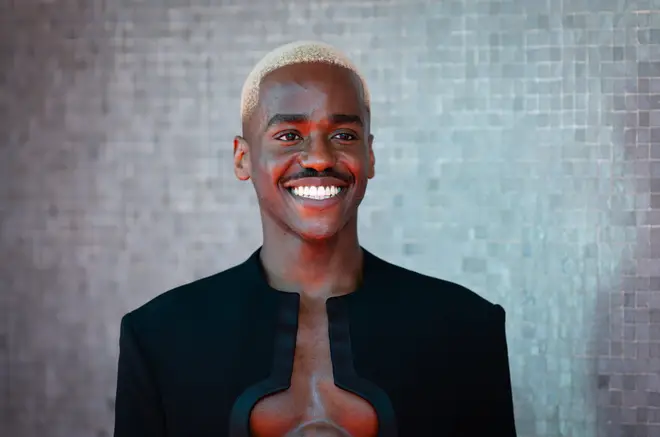 Other Barbies making an appearance are Dua Lipa, Emma Mackey, Nicola Coughlan, Sharon Rooney, Issa Rae, and more – wow!
Ryan Gosling has taken on the role of Ken, but the likes of Ncuti Gatwa, Simu Liu and more are also portraying the character.
The non-toy roles include Will Ferrell as a Mattel boss, America Ferrera as a human called Gloria, and none other than Hellen Mirren as the narrator – we just can't wrap our heads around this star-studded cast!
The Barbie movie's full cast:
Margot Robbie – Barbie
Ryan Gosling – Ken
Ariana Greenblatt – Sasha
America Ferrera – Gloria
Helen Mirren – Narrator
Will Ferrell – Mattel CEO
Jamie Demetriou – Mattel Executive
Connor Swindells – Aaron Dinkins
Michael Cera – Allan (Ken's friend)
The Barbies:
Emma Mackey – Barbie
Nicola Coughlan – Barbie
Kate McKinnon. – Barbie
Alexandra Shipp – Barbie
Hari Nef – Barbie
Dua Lipa – Barbie
Issa Rae – Barbie
Sharon Rooney – Barbie
Ritu Arya – Barbie
Emerald Fennell – Barbie
The Kens:
Ncuti Gatwa – Ken
Simu Liu – Ken
Kingsley Ben-Adir – Ken
Scott Evans – Ken
What is the Barbie film about?
The live-action versions of Barbie and Ken will find themselves lost in the real world as they try to get to the bottom of some changes happening to Barbie Land. Whilst they're trying to adapt to reality the Mattel CEO tries to hunt Barbie down and keep her from spilling secrets... interesting!
We already can't wait to see this play out on the big screen!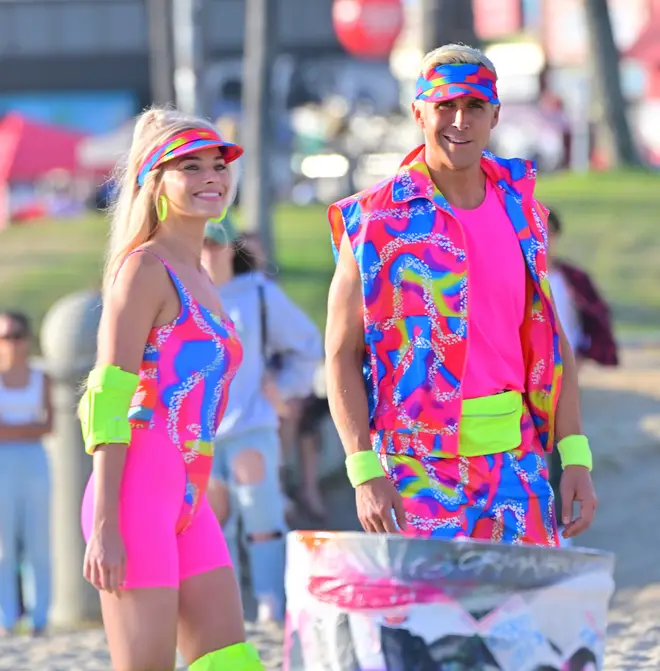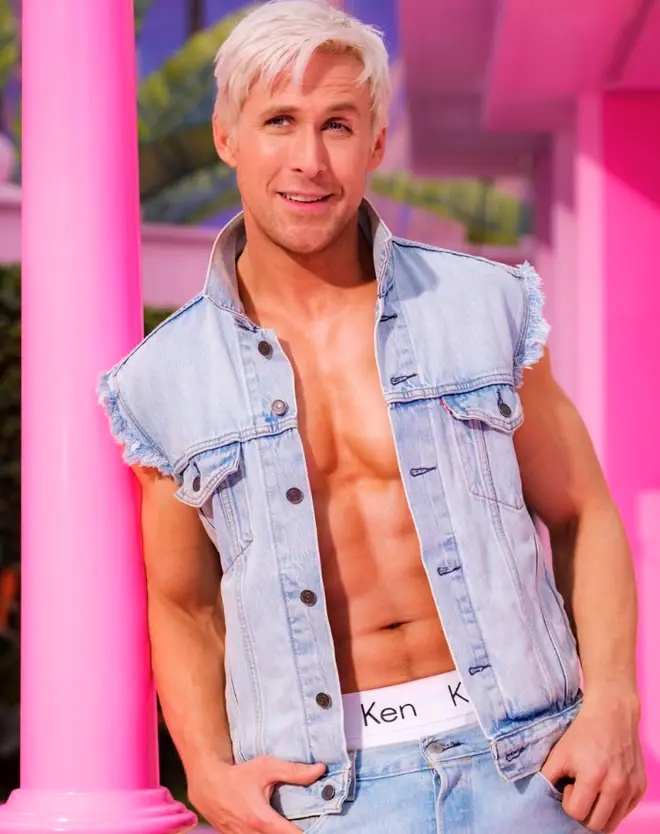 Ryan Gosling dishes details on his Ken character in the Barbie flick
In an interview with Entertainment Tonight, Ryan Gosling revealed that the character of Ken might not be what people expect in the upcoming Greta Gerwig adaptation of Barbie.
The Hollywood A-lister revealed: "Ken's got no money, he's got no job, he's got no car, he's got no house. He's going through some stuff."
"It's not what you think it is, unless it is," the 41-year-old continued cheekily, "And then you know what it is, but I don't think that's what you think it is. Wait, what are we talking about?"
Bookmark this page as we'll keep it up to date with all the Barbie latest!
The 'Ken-cyclopedia' with Margot Robbie & Ryan Gosling 🤣 | Barbie Movie | Capital
> Here Are All The Ways You Can Listen To Capital