Here's What Supposedly Happens When You Tumble Dry The New £5 Note
4 October 2016, 13:00 | Updated: 4 December 2017, 11:10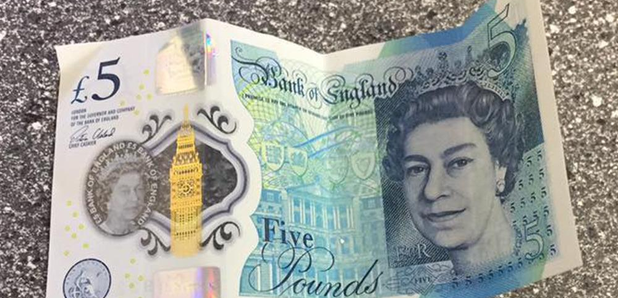 If you've got your hands on a new fiver you'll appreciate just how down right WEIRD it feels.
Shiny, plastic, almost fake tbh.
But what happens when you accidentally leave the fiver in your pocket after a night out, put it through the wash and even a tumble dry too?
This, this is what happens.
Is it just us that finds it quite cute?! LOOK HOW TINY IT IS!
Let me this be a lesson for us all then - fivers are for spending on kebabs and not to be left shrivelled up in your pocket.
You May Also Like: