Tristan Thompson Plans To Launch A Clothing Line And The Internet Reacted Exactly How We Imagined It Would
2 May 2018, 15:47 | Updated: 2 May 2018, 16:52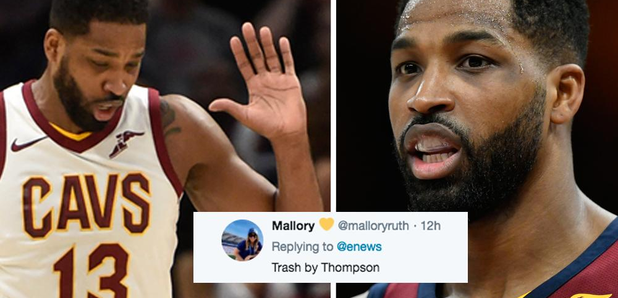 The internet couldn't handle the news Tristan, perhaps the #1 most unpopular basketball/person on the planet ATM is planning to launch a clothing line...
You may have assumed that since Tristan Thompson was outed in front of the entire world cheating on Khloe Kardashian literally hours before she went into labour that he would be focussing on one thing and one thing only - family.
You would be a fool if that is what you thought.
Tristan Thompson Is Being Trolled On Instagram With Savage 'I Hope' Comments
Taking a page out of the Kardashians' book- he is putting his efforts into building his personal brand and no doubt using the especially heavy media attention he's been getting as of late to help this along.
E! News reported that the Cleveland Cavaiiers player has filed for a trademark of 'a stylised letter T' which he will use on "athletic apparel, namely, shirts, pants, jackets, footwear, hats and caps." Hmm.
We don't know why he puts himself in these situations, and if he couldn't see the internet's jokes coming his way - we're worried he's allowed on a basketball court with that foresight.
Is it called Bad American? ....I'll see myself out.

— Mara (@marakevyn) May 2, 2018
The official "f*ck boy" brand

— Elvia Garcia (@Elvia_garcia81) May 2, 2018
Shady inc

— kimberly (@kimberly9888942) May 2, 2018
Maybe he can buy out the Dash stores and call it TRASH

— Diane M Schoen (@schoen_diane) May 2, 2018
So, yeah, there was plenty of room for jokes, and people missed zero opportunity to make them. But seriously, who is going to wander around with Tristan's name on their hoody for at least the next five years?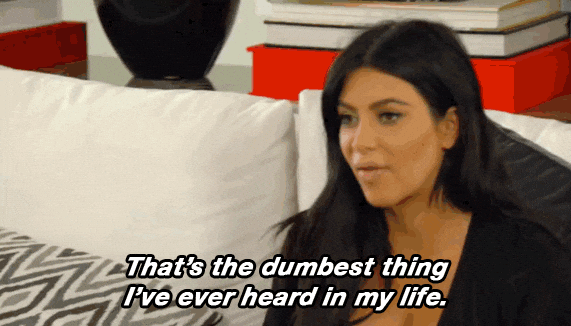 Picture: GIPHY
Fancy Keeping Up With All The Latest Kardashian News? Download Our Brand New App
Watch Kim talk about Tristan cheating on her sister, calling it f**ked up: