A Showbiz Agent's Revealed The Tips For Getting On Love Island & It's Not What You Think
4 August 2017, 15:10 | Updated: 4 December 2017, 11:10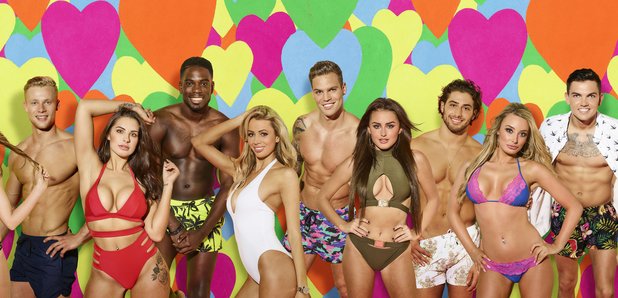 Y'know, if you happen to be one of the 80,000 people that have applied.
If Love Island's proved anything, it's that it's probably the easiest way for people with no talent to enjoy 15 minutes of fame and a few months of earning a living through selling toothpaste and laxative teas. But if that's what your career ambitions are, read on…
A celebrity agent has revealed what the show is really looking for in its contestants – and the good news is that you don't have to be a certain size or have fake lips or boobs to get on the show – as long as you have a cracking personality.
Dave Read told The Sun how the producers will decide who stands out from the 80,000 wannabes who have applied for 2018's series, "There's not one look or one personality type - it's all about being unique. Before the 2017 series, we had loads of guys coming forward who were clones of Alex Bowen – lots of tattoos and really into going to the gym.
"No one on the show was like that this year. You need to have something about you. Take Jess, for example. She's a model and there are thousands of model who try and go on Love Island. But for a 24-year-old she's so strong and confident. She wasn't a wallflower or afraid to make difficult decisions - right from the off she took Dom [Lever] off Montana [Brown]. I just knew she'd make brilliant viewing."
Rather than trying to subscribe to a particular look, the casting team are looking for people that viewers will get on board with. He explained, "Everyone who makes it on the show is likeable, viewers need to be able to relate to the cast.
"For example, we all know a Kem [Cetinay], he's the joker down the pub. You don't need to be hanging out in celebrity hot spots, though, people are picked from all over the country.
"It's obvious that producers are looking for a young, gorgeous cast - you're in a bikini or shorts for seven weeks so you need to be easy on the eye. But it's not all about big boobs and bums. A personality is way more important.
"The show receives thousands of applications from good-looking people so you need something to back it up. There's definitely no required dress size and we'd never advise someone to have cosmetic surgery to try and get on the show. It won't give you an advantage."
Sadly for those that have been inspired to use it as a fast route to Z-list fame, that's the opposite of what the show is looking for – the producers want to find people that are actually looking for love.
Dave explained, "The focus of the show is people who are genuinely looking for love. They want people who are searching for a partner, not to get more followers on social media, become famous or earn money. Saying you want to be famous is a big no-no."
Someone should have told this year's contestants.... #spon #blessed.