What Is 'Thundersnow'? Well, It's Your NEW Favourite Viral Video, That's What!
23 February 2015, 15:31 | Updated: 4 December 2017, 11:10
Thundersnow! - Songify This
02:02
Watch this AMAZING Songify version of Jim Cantore's infamous thunderstorm weather rant.
Holy smokes! Your NEW favourite Internet may just have arrived, and it's about… the weather?!
A few weeks ago meteorologist Jim Cantore made waves across social media with his VERY over-enthusiastic broadcast in Boston about thunder-snow.
And now the guys from 'Songify This' have recreated the now infamous weather broadcast, to create one of THE catchiest songs of the moment.
Seriously, hit play on 'Thundersnow!" above and just TRY not to be singing along with Jim all afternoon long...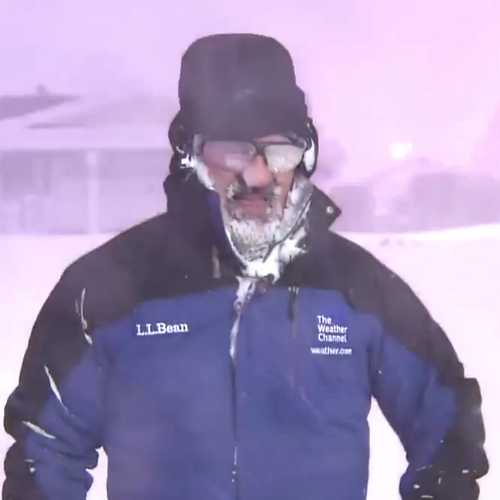 PLUS… if you want to watch the original weather broadcast (and you definitely should), catch it below:
You may also like...